Exclusive Access to Rushmere's Autumn Winter Campaign!
Although the sun was splitting the trees in Holywood yesterday it was time to snuggle up in cosy winter woollies as we shot our Autumn/Winter campaign for Rushmere Shopping Centre.
18 carefully styled outfits along with another car load of props, (including bags of chocolate coins & candy canes, which needless to say were not going to be returned), arrived on set at the Folk Museum in Holywood, with 4 beautiful models, the Ardmore crew & their trusted team.
The purpose of the shoot was to reflect the fabulous fashion offering available in Rushmere over the Autumn/Winter period, with shots ranging from casual autumnal strolls, to fantastically festive images with all the essence of Christmas.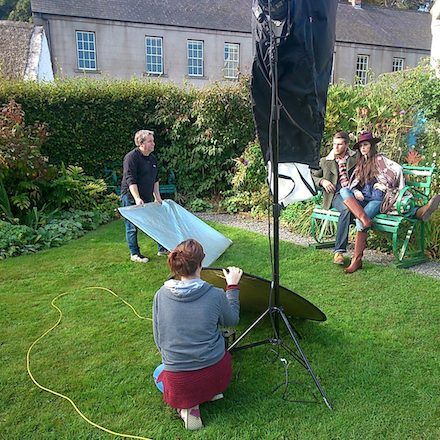 Our lucky competition winner got exclusive behind the scenes access to the shoot & got stuck in helping the amazing Khara Pringle achieve the perfect shots. With all the fashion retailers getting involved, the result was a blend of stunning looks showcasing the unique range of stores in Rushmere.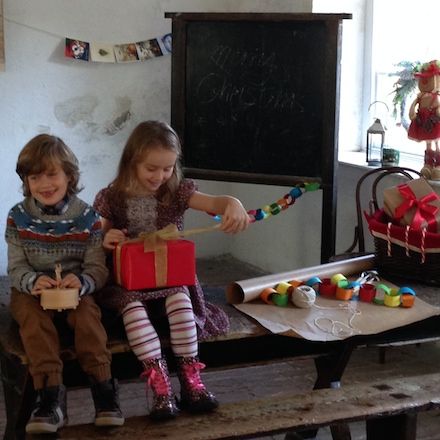 We couldn't of course forget to celebrate Rushmere's South Mall 10th Anniversary with these shots showcasing the glamourous side of Rushmere's retailers, topped off nicely with a brightly coloured bunch of balloons.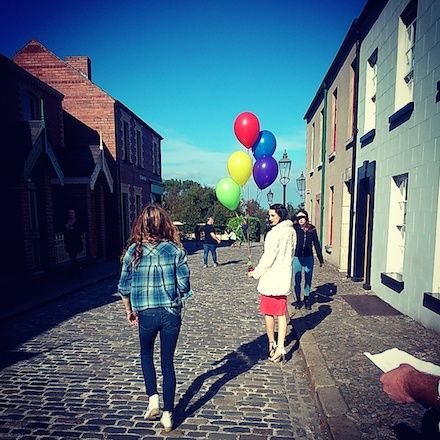 Now it's back into the studio & full steam ahead into Post Production – we can't WAIT for you to see the final creative when it goes live in October. With the campaign rolling out across outdoor, online, on mall & press, it's sure to be un-missable!