Extra-curricular talents!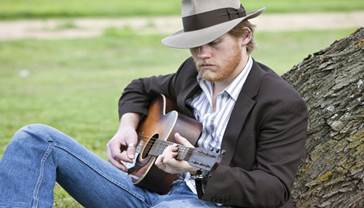 This afternoon's miserable weather was momentarily forgotten, as we were serenaded by our media buyer Claire Ward, on Downtown Radio. Claire is supporting her boyfriend, Jarrod Dickenson, a singer/songwriter from Austin, Texas, on his new album release and tour of the UK and Ireland.
We would like to tell you to head down to The Sunflower tonight to catch them live but you would be too late as his shows this weekend are completely sold out! However, his album 'Songs from Willow St' is available to purchase online.
We also have another singer in the midst of our staff, who got to the third round of The X Factor. However she wishes to remain nameless, as quite shamefully, she was beaten by Jedward. (Clue – she is very tall and her first name begins with R).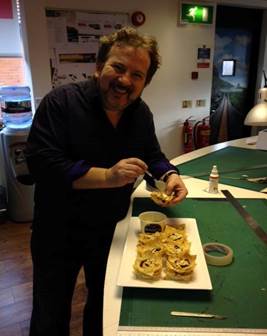 However, singing is not our only extra-curricular talent. Our creative director, Larry McGarry is a spectacular chef and came 2nd in Masterchef a few years back.
So, if you are looking for innovative advertising and marketing, coupled with the chance to be serenaded and cooked for by our staff, Ardmore is the agency for you.
Happy Friday everyone!