Since joining Ardmore in January, there has been lots of work events, nights out and tea break treats. It's been the quickest 6 months ever, but as the saying goes – time flies when you're having fun! This work culture was something I noticed before I even started working in Ardmore. When I was applying for my role in December, scrolling through social media and seeing the fun work culture, I immediately thought 'I need to work here!'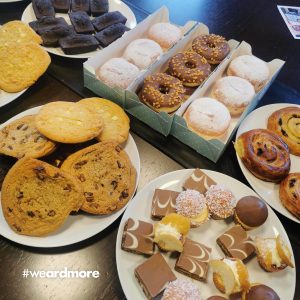 This is my first time working in a fully integrated Ad Agency and I love the social aspect of it and the people – it makes all the difference. I never thought I'd see the day where I was excited to go to work every morning.
Shortly after starting I joined the WeArdmore planning team, and I was blown away by how much effort goes into planning the events that take place throughout the year. In the short time that I have been at Ardmore there has been, Quiz Night's, tea breaks, catered lunches, coastal walks (with ice cream at the end), Easter egg hunts and much more to come!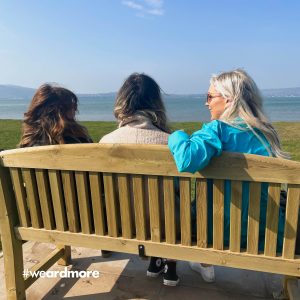 If I had to pick one event that stands out to me, it would be the 'Random Act of Kindness Day'. The premise behind this day was that every act is significant. It may seem like it doesn't accomplish much but, like a domino effect, one act of compassion can lead to more positive outcomes. Throughout the day, we received a random name and surprise on our desk. We got to use this as an opportunity to write something nice, kind or encouraging for that person on our 'Wall of Kindness'. It was so wholesome to see all the lovely things everyone had to say about their work colleagues! Because in Ardmore's own words, we're not just work-mates, we're mates-mates!