Hashtags, #, are making an appearance more and more often both offline, online and across multiple platforms. If you're one of the more technically savvy readers you'll know what they're all about, but increasingly they're being used for business purposes as a tool to help increase engagement and encourage conversation around a particular topic.
Let's get back to #basics
Hashtags have been around on social media, more specifically on Twitter, since 2009 and they became so prevalent and popular they were eventually hyperlinked in 2010 to encourage more users to join the conversation and listen in. This has increased the use of these peculiar little characters dramatically.
#TrendingTopics
If you regularly use social media, you'll know that there is always a space on the homepage, dashboard or main page with content depicting the most popular topics of the day based on the use and popularity for hashtags. Here's what's trending on Facebook and Twitter today: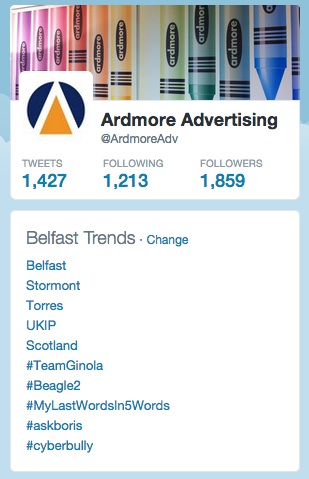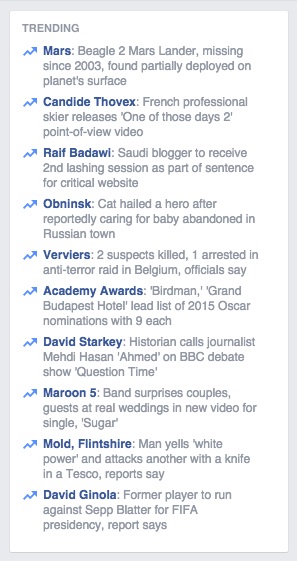 Here are a few of our favourite ways to use hashtags…
Firstly, you should use your company name or use a shortened version of your company name where appropriate after your post, tweet or picture e.g. #Ardmore #ArdAdv. This will enable you to be easily located, recognisable and if someone wishes to converse with you, they can use the # when communicating back to you, increasing engagement and introducing your hashtag to their audience.
Secondly, if you've a new product or service available, introduce it using an already existing hashtag i.e. #newproduct, #newservice, this will enable you to join in on the conversation and 'hashtag hijack'. Just type a few words which you think will suit your offering into Twitter with a preceding hashtag and run a quick check before you post.
Thirdly, the hashtag can be used as a mechanic for entry for a competition or giveaway. Ask followers and fans to submit a picture of themselves or using your product or even write a few lines and include the hashtag somewhere in the text. You'll be able to run a search on each platform you've suggested and you can pick a winner from the results.
Lastly, be careful with the number of hashtags and how often you use them as Twitter and other platforms will think you're spamming, they will remove the hyperlink from your hashtags and can even shut down your profile if you're a repeat hashtag abuser! Besides, it can become very boring, just check out this video of Justin and Jimmy…
Good luck for your social media strategy don't forget we're here if you have any questions regarding your social media strategy.
#AskArdmore