Mobile Design is no longer optional
Are you ready for Google's upcoming April 21st changes to PageRank?
Google is forever telling us that when it comes to search and SEO - that we should always build our websites with the end user in mind... not with google in mind. If you follow that very basic rule, then by default, you should have a site that google likes to index.
Sometimes though, it seems like Google keeps shifting the goalposts, and to a certain extent that's true - they work very hard to ensure that honest and useful websites are ranked above spam. They want to ensure that when a user conducts a search, that the user is presented with the most relevant set of results possible.
Mobile Search Results Changing
Back in January, we warned you that someday soon, mobile would be mandatory, we'll that day is just around the corner. Come April 21st (2015) they will be making another, quite fundamental, update to their ranking algorithm. It was announced recently on their webmasters blog, that the use of mobile friendliness will be expanded as a ranking signal.
"Starting April 21, we will be expanding our use of mobile-friendliness as a ranking signal. This change will affect mobile searches in all languages worldwide and will have a significant impact in our search results. Consequently, users will find it easier to get relevant, high quality search results that are optimized for their devices."
In other words, sites that are mobile-friendly - built with responsive web design techniques, will be ranked higher than equally relevant websites that are not.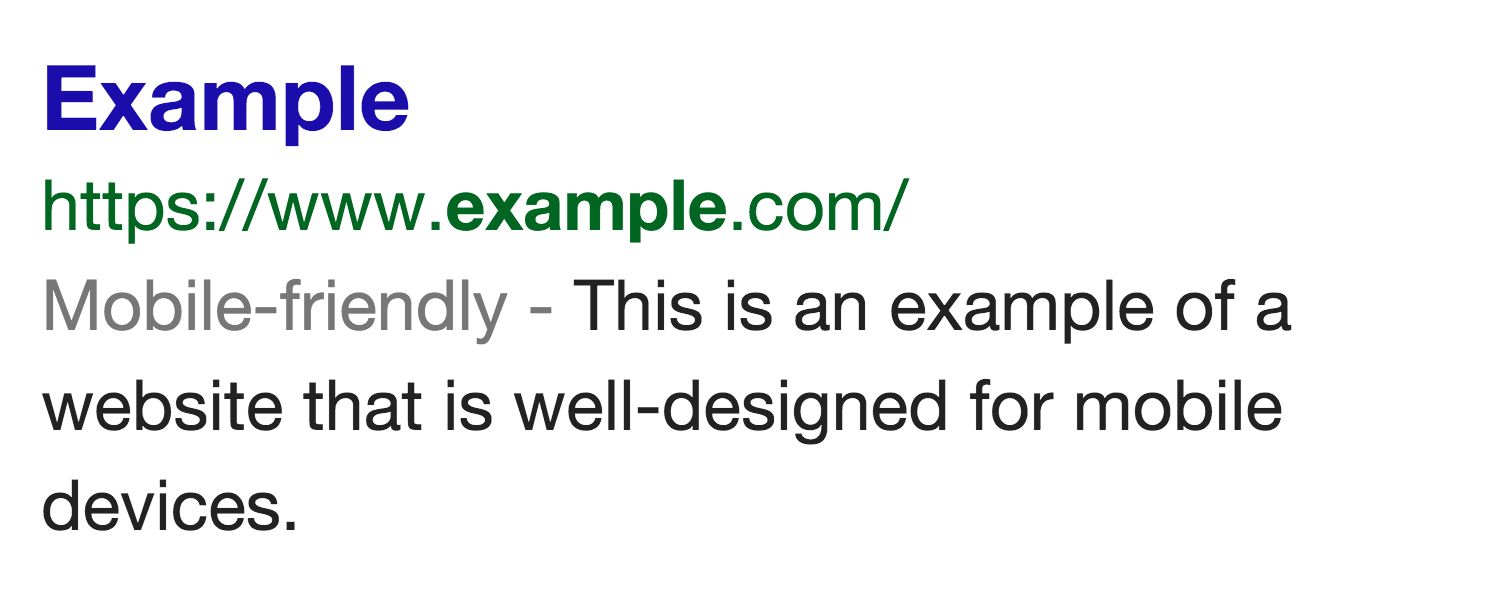 The Mobile Friendly indicator was placed on the search results as far back as November last year, it was there to help users choose a more mobile capable website - but now, with this recent announcement, that same indicator will have a greater impact on the PageRank value.
One of the reasons for this of course is that the mobile web keeps growing, users are much more likely to lift a tablet or mobile phone to conduct a quick websearch than they are to go to a laptop or desktop computer. By ranking mobile friendly wesbites higher, Google is ensuring that the pages returned in their results are easier to interact with on the search device.
What makes a site mobile friendly?
A site is deemed to be mobile friendly if it:-
- Avoids the use of flash and other non-supported technologies
- Uses scalable text, no pinch-zoom required
- Content fits the screen without horizontal scrolling or zooming.
- Links are well spaced and big enough for finger tap actions.
If you're not sure if your website is considered to be mobile friendly by Google - you can test it using the Google Mobile Friendly Test page:
If you need help converting your website to be mobile friendly, then please get in touch.