We love working on campaigns that make a real difference to Northern Ireland.
That's why we're so proud to announce that the Department of Health, Social Services and Public Safety (DHSSPS), the Department of Justice (DoJ), PSNI and Northern Ireland Fire & Rescue Service (NIFRS) have chosen Ardmore to deploy their Firework Safety campaign, once again.
The campaign will continue to educate the public, especially 11-18 year olds, about purchasing regulations, licensing laws and the dangers of mishandling fireworks.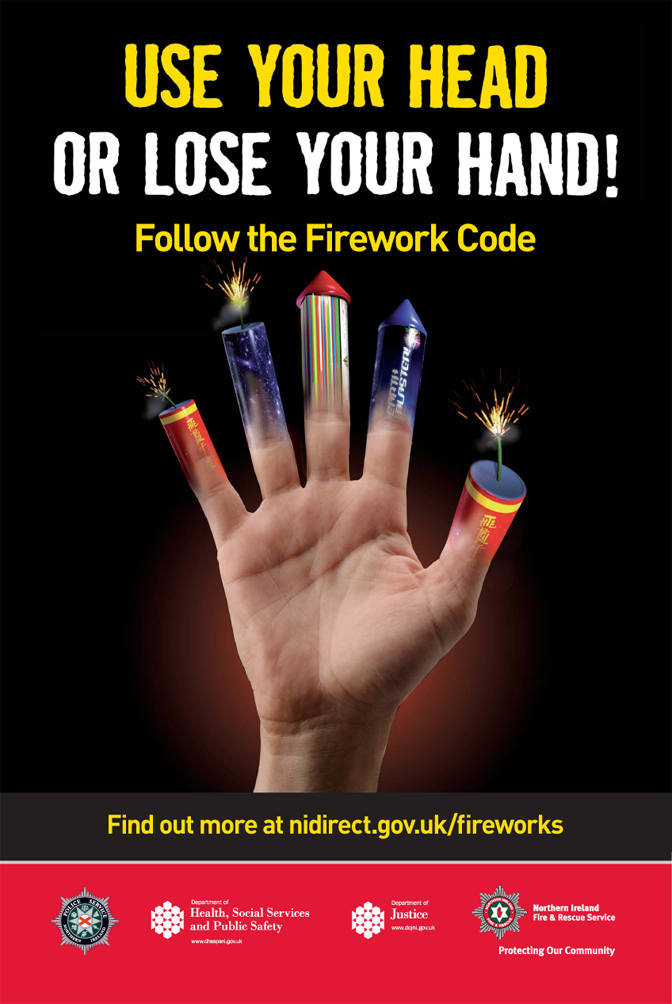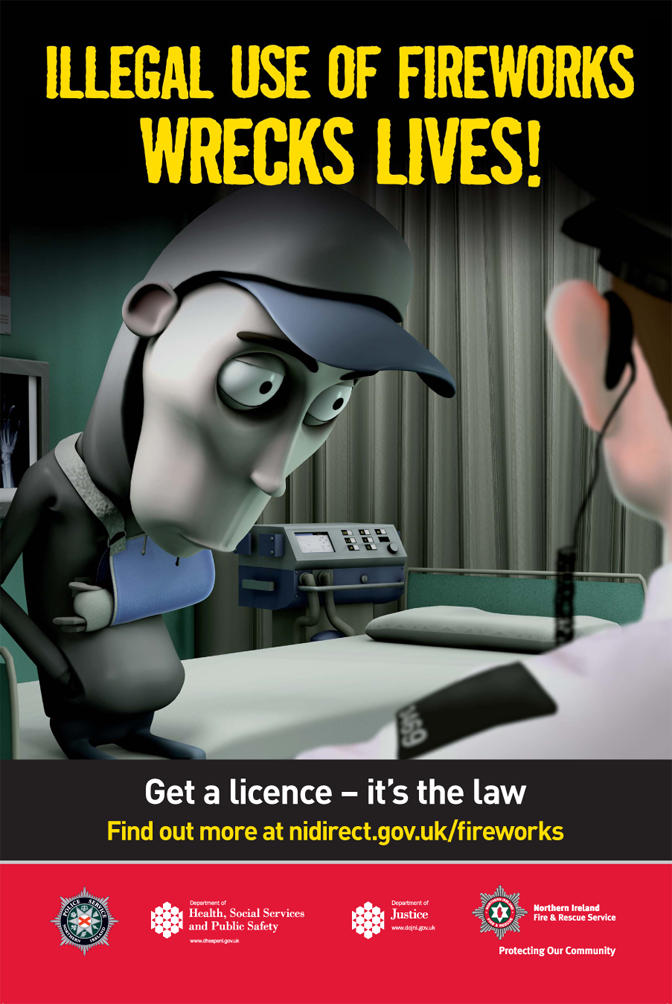 Look out for the campaign on UTV, Channel 4, Channel 5, 4OD, YouTube, cinema and outdoor from early October.