Northern Ireland in the press, and for all the right reasons!
Northern Ireland has been in the press this week and for all the right reasons!
Northern Ireland and in particular the Northern Ireland Science Park (NISP) has had some seriously good press coverage with the release during the week that NI has the second fastest growing 'knowledge economy' in the UK and we have our local talent to thank for that!
The Northern Ireland Knowledge Economy has grown by more than 35% over the last five years in particular in Research and Development, Investment and Innovation, which should be commended, as the economic environment hasn't exactly been too pleasant.
This news is excellent as it demonstrates that there really is the capability to grow and export more of our products and services abroad, firmly placing Northern Ireland on the map as a key partner for economic growth.
So, now is the time to invest in your business brand and get noticed!
This is where the team at Ardmore can help you…
Savvy companies will now be taking to the Internet in their droves to research and explore the opportunities in Northern Ireland, so get noticed and give them something to look at.
Does your website need a refresh? Do you need to embrace your social media more?
Give us a call and we will be delighted to help you promote your company's platform online in any way you feel necessary.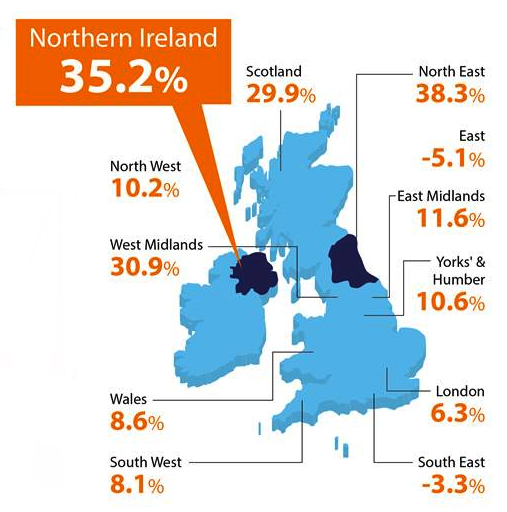 Source: NISP infographic.