We are strengthening our planning and insights team! Putting his background in behavioural psychology and data analysis to work, Alex Thompson is our newest insights and planning analyst.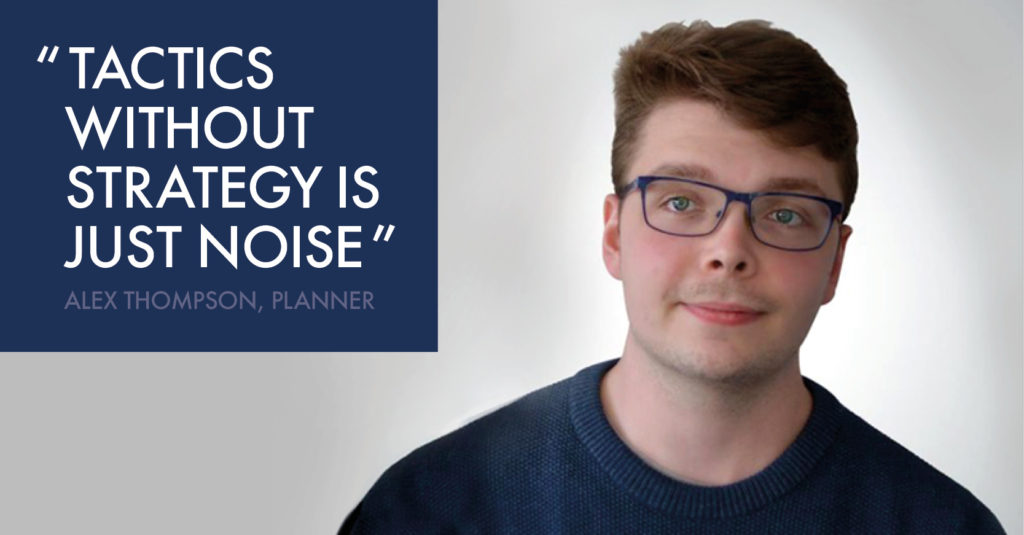 In today's climate, a strategic approach to communications is more important than ever as our Clients continue to navigate their way through the market uncertainty created by COVID-19.
As a shareholder in Worldwide Partners Inc., the largest network of independent Agencies across the globe, we are provided access to market insights, research and data from across the world. So, although Alex is working for an Agency in Holywood, Northern Ireland, he's really working as part of a globally connected team.
"As technology continues to advance in a more globally connected business environment, gaining a deeper and real-time understanding of how consumer trends are evolving is crucial for developing compelling, impactful and relevant marketing communications. Alex's appointment is a hugely exciting development for our business as we continue to scale up our planning and consumer insights capabilities."
– Mark Irwin, Managing Director
"Alex is a real talent, and his expertise and knowledge will be a huge asset to our planning and insights department as we continue to embed the latest data and research into our work. In a hugely and increasingly competitive media landscape, only campaigns with their finger on the pulse of what their audiences want and expect will cut through to deliver the type of behavioural change we aspire to achieve."
– Ed Henderson, Planning Director
We can't wait to see Alex shine in this exciting new role!