With Threads stealing the limelight, Twitter's rebrand and TikTok hopping on the latest platform trends, it's been a busy month for social updates.
THREADS Vs TWITTER – WHAT SIDE ARE YOU ON?
I'm sure you have all heard about the new social media platform Threads – who hasn't?
The Twitter rival rocketed to more than 100 million users within five days of its launch earlier this month. But Meta boss Mark Zuckerberg has acknowledged those numbers have now tumbled. "If you have more than 100 million people sign up, ideally it would be awesome if all of them or even half of them stuck around. We're not there yet," he said.
Mr. Zuckerberg said Meta's new social media platform, Threads, has lost more than half its users.
Threads has previously faced criticism for having limited functionality, for example over what posts are displayed and what content is available.
Meta's chief product officer Chris Cox told staff it was now focused on adding more "retention-driving hooks" to draw people back to the platform.
He gave the example of "making sure people who are on the Instagram app can see important Threads". The two platforms are closely tied – in order to sign up for Threads, users must have an Instagram account.
But how does it compare to its rival Twitter?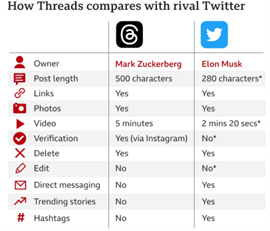 Elon Musk appears to be so riled up by Threads' runaway success that he's threatening to sue Meta over what he considers "cheating".
Whose side are you on?
TWITTER X – WHAT?!
Musk has made the decision to move away from Twitter's avian roots and had done away with many key features—including the logo, name and language used to describe actions on the platform—by Monday, when he installed a new logo which, unconventionally, he crowdsourced from followers.
The transition to X is unsurprising as Musk has been frank about his desire to build an "everything app" like China's WeChat and repeatedly said he plans to call this superapp X. The name is also in line with his other ventures, such as xAI and SpaceX.
What did come as a surprise to many onlookers was the rapid pace of Twitter's rebrand to 'X' and the decision to completely do away with valuable property linked to the social media brand, most notably its iconic blue bird and the name itself.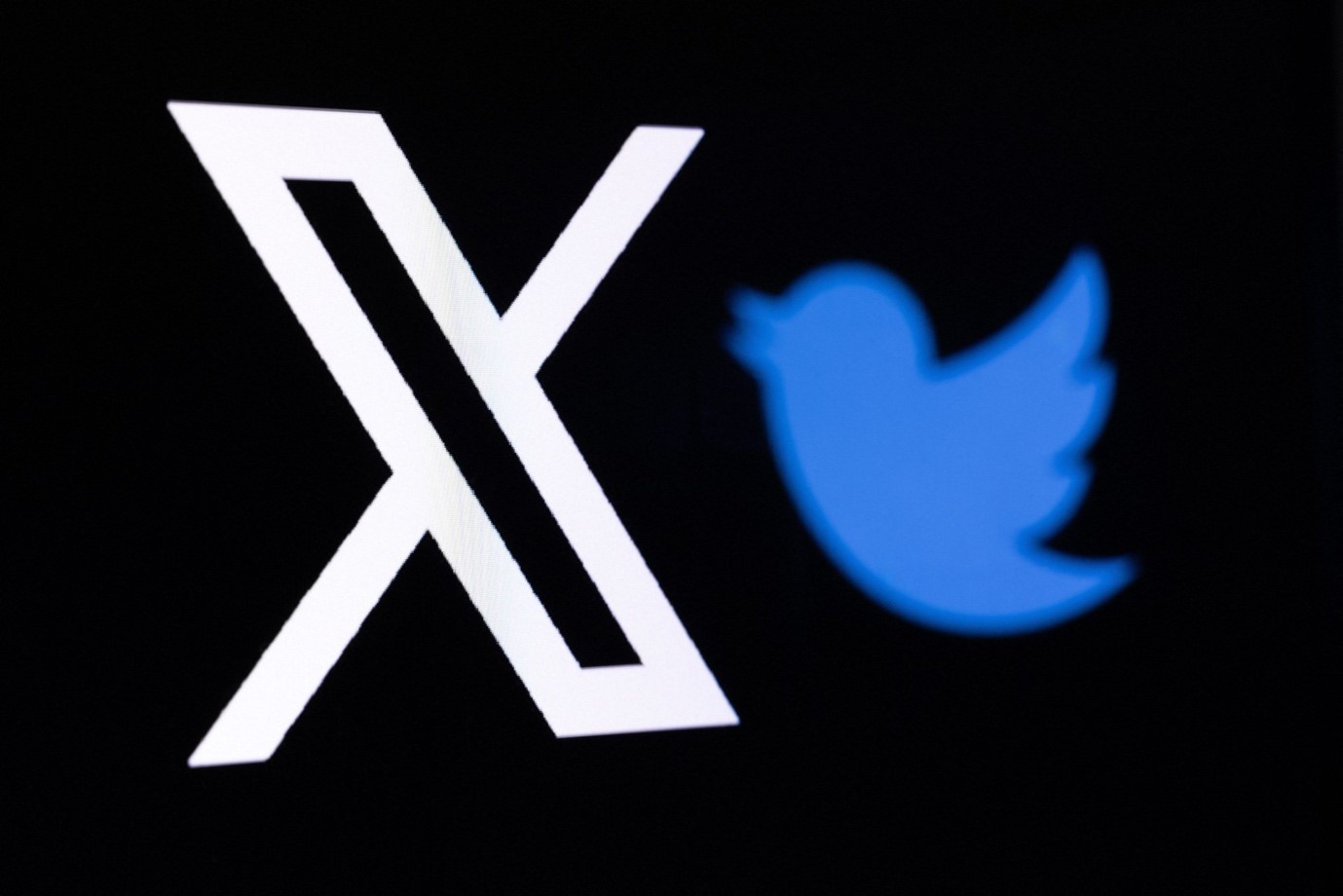 TIKTOK, STAY IN YOUR LANE!
Forget about short-form video — is text-based social media the next big thing?
Seemingly in response to the release of  Threads and buzz about X (formerly known as Twitter), TikTok has just introduced text posts.
In their blog post announcing the new feature, TikTok says, "With text posts, we're expanding the boundaries of content creation for everyone on TikTok, giving the written creativity we've seen in comments, captions, and videos a dedicated space to shine."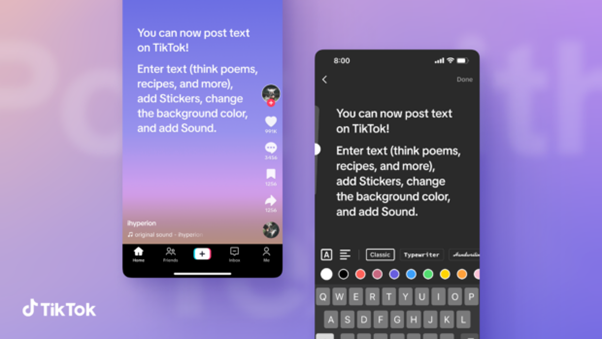 The text-only feature will allow users to share up to 1,000 characters per post. Each text post can be customized with stickers, sounds, and coloured backgrounds.
The new feature may sound a lot like Threads or X, but unlike posts on those platforms, TikTok's text posts aren't designed to facilitate conversation.
Instead, text posts on the platform look more like a text-based Instagram story and function similarly to a standard TikTok photo or video post. Conversation may happen in the comments, but the original post's content remains the priority.
Features to Try
Text posts offer a range of features that empower you to make your text-based content stand out. Here are some highlights:
Stickers: Enhance your text by selecting stickers that relate to your content and add some pizazz to your post.
Tags and Hashtags: Just like in video or photo posts, you can tag other accounts, as well as add hashtags that relate to relevant topics or trends.
Background colours: Choose from a variety ofbackground colours to make your text pop.
Adding Sound: Sounds are core to the TikTok experience, which is why they've incorporated them into text posts. You'll be able to add tunes that readers can groove to as they peruse your writing.
Draft and Discard:Similar to video or photo posts, you can save your drafts and store them with other unpublished posts for later editing or discard them entirely.
This isn't the first time TikTok has rolled out a new feature in response to another platform.
In October 2022, TikTok introduced 'photo mode' (a take on Instagram's carousels), and the recently shuttered 'TikTok Now' launched after BeReal exploded in popularity.
Back next month for more social updates.