Top Tweets of 2014
Did you hashtag, @ or RT any of these stories in 2014?
According to Twitter, there were over 500 million Tweets per day in 2014... So that's over 182,500,000,000, one hundred and eighty two and a half billion tweets...
With the year coming to an end, we thought we would fill you in on all the popular going's on from the Twittersphere during 2014.
The most popular tweets this year in the UK came from Niall Horan of One Direction: "4 years. Thank you to everyone who is involved in this. I feel so lucky to be part of it. Everyone who has worked with us thank you.." and has been retweeted more than 359,000 times.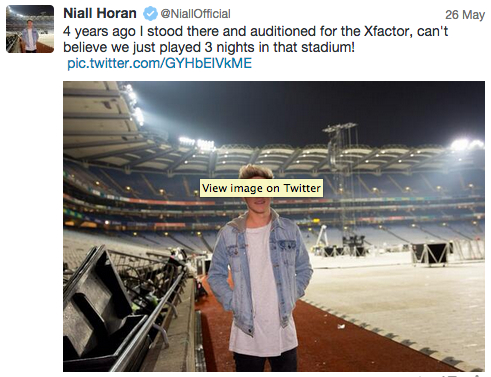 The winner of the 'Golden Tweet' this year was Ellen deGeneres' Oscar selfie where she posed with a whole host of celebrities received over 3 million retweets.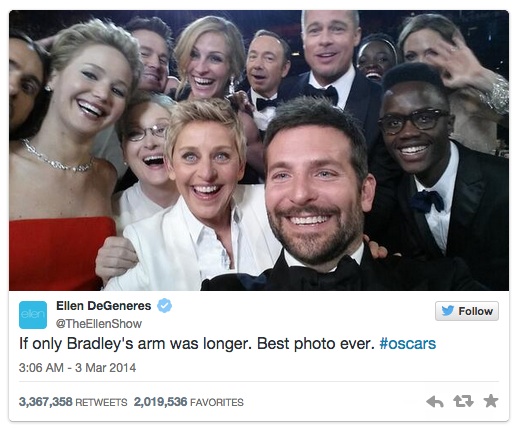 The most popular topics trending on Twitter this year each month were:
January - #NYE
February - #Sochi14
March - #Oscars
April - #MH370
May - #BringBackOurGirls
June - #WorldCup2014
July - #Wimbledon
August - #GermanyWins
September - #RobinWilliams
October - #Malala
November - #CometLanding
December - #OnlyOnTwitter
2014 is the year the Queen tweeted, the royals shared their #selfies, the World Cup dominated the headlines for a good two months and One Direction won a Brit Award for Best Video through Twitter votes alone.
We can't wait to see what happens in the land of Twitter in 2015! Don't forget to follow us @ArdmoreAdv on Twitter.