Will it be a Snappy New Year for your business?!
Is 2015 going to see SnapChat take off?
SnapChat is an app used for photo messaging that lets you take pictures and videos which can be sent to a select one of your SnapChat contacts, or to your whole contact list. These Snaps only last a matter of seconds, 10 max, after the seconds have elapsed, the image deletes itself.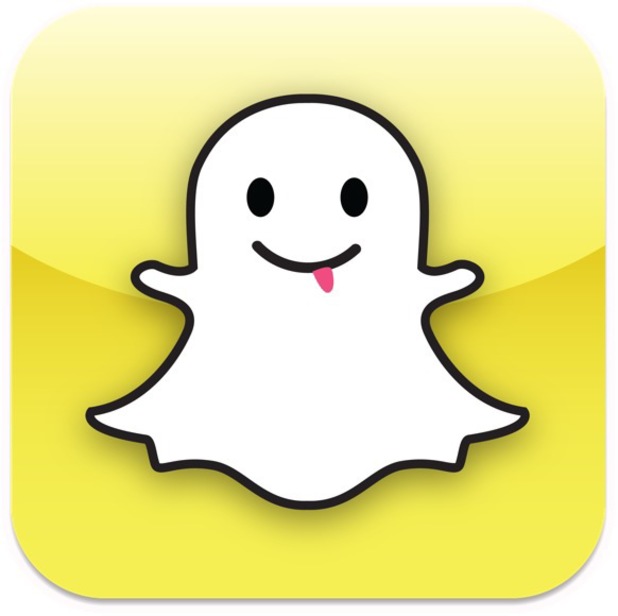 It's quite a controversial app and some people may struggle to understand how businesses can use it as a communications tool. We must admit, we thought of it as a bit of a fad before we came across a few ways in which you could really engage with your client base who use the app.
You could use it to give your fellow SnapChatters with a preview of a new product or show a quick video of a new service your business provides.
You could release some footage of the team working hard on a new campaign or introduce new staff which will help personalise your brand.
Our favourite use of SnapChat for business is using it to incentivise your audience by sending them a coupon snap. A famous example is from New York fro-yo company 16 Handle. They asked SnapChatters who followed their company to take a snap, send it to the company profile and in return they would send across a coupon snap to be redeemed and revealed at the point of sale.
So how do you get going if you don't have very many followers on SnapChat?
Use your existing social media platforms to let your fans know you're now on SnapChat!
We love this example from TacoBell who used Twitter to announce their SnapChat profile and incentivised users to follow them...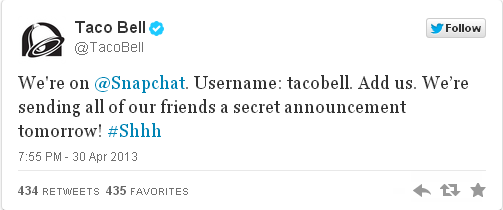 If your business is on SnapChat, send us a snap and we'll snap you back! @ArdmoreAdv