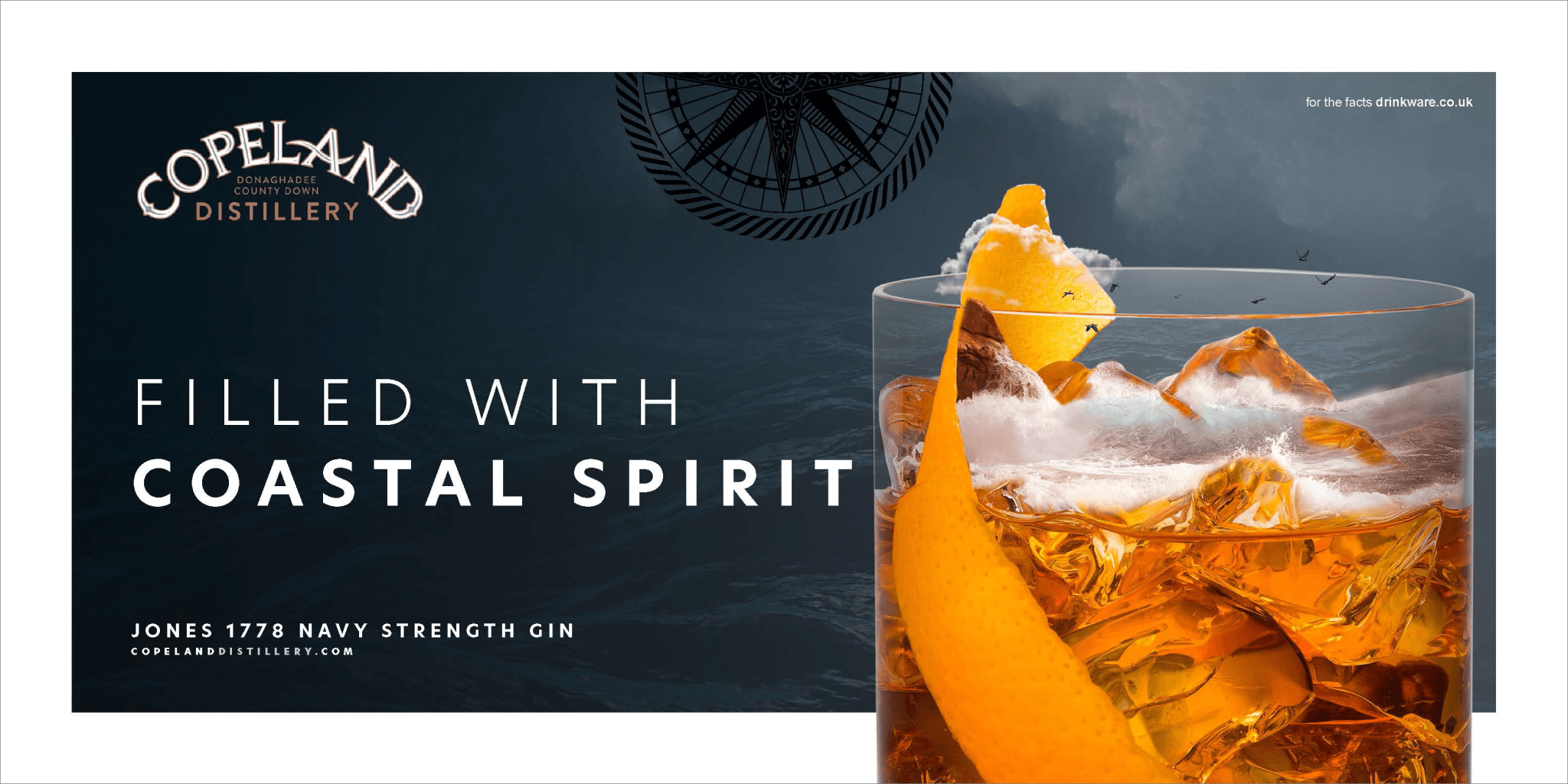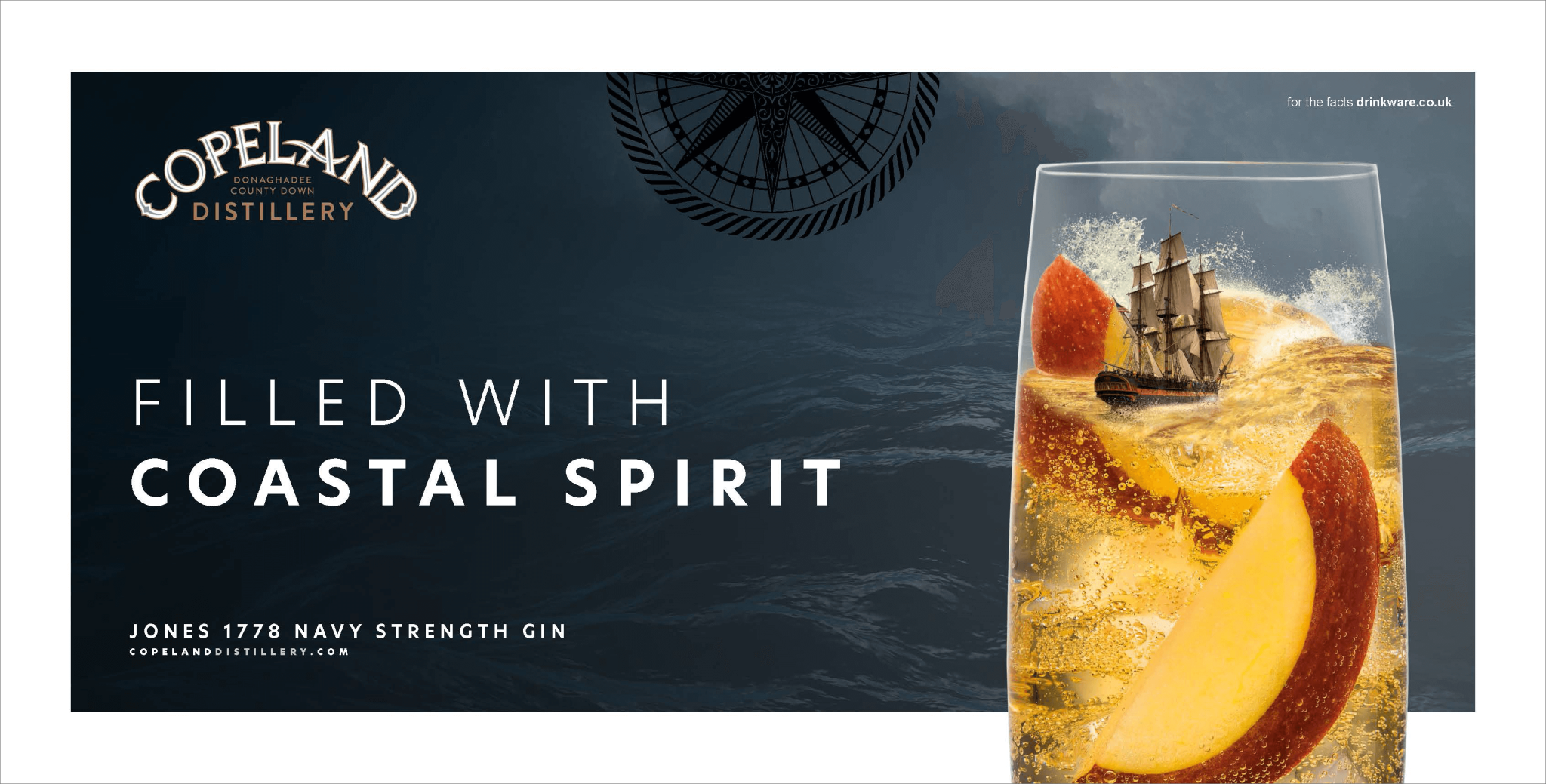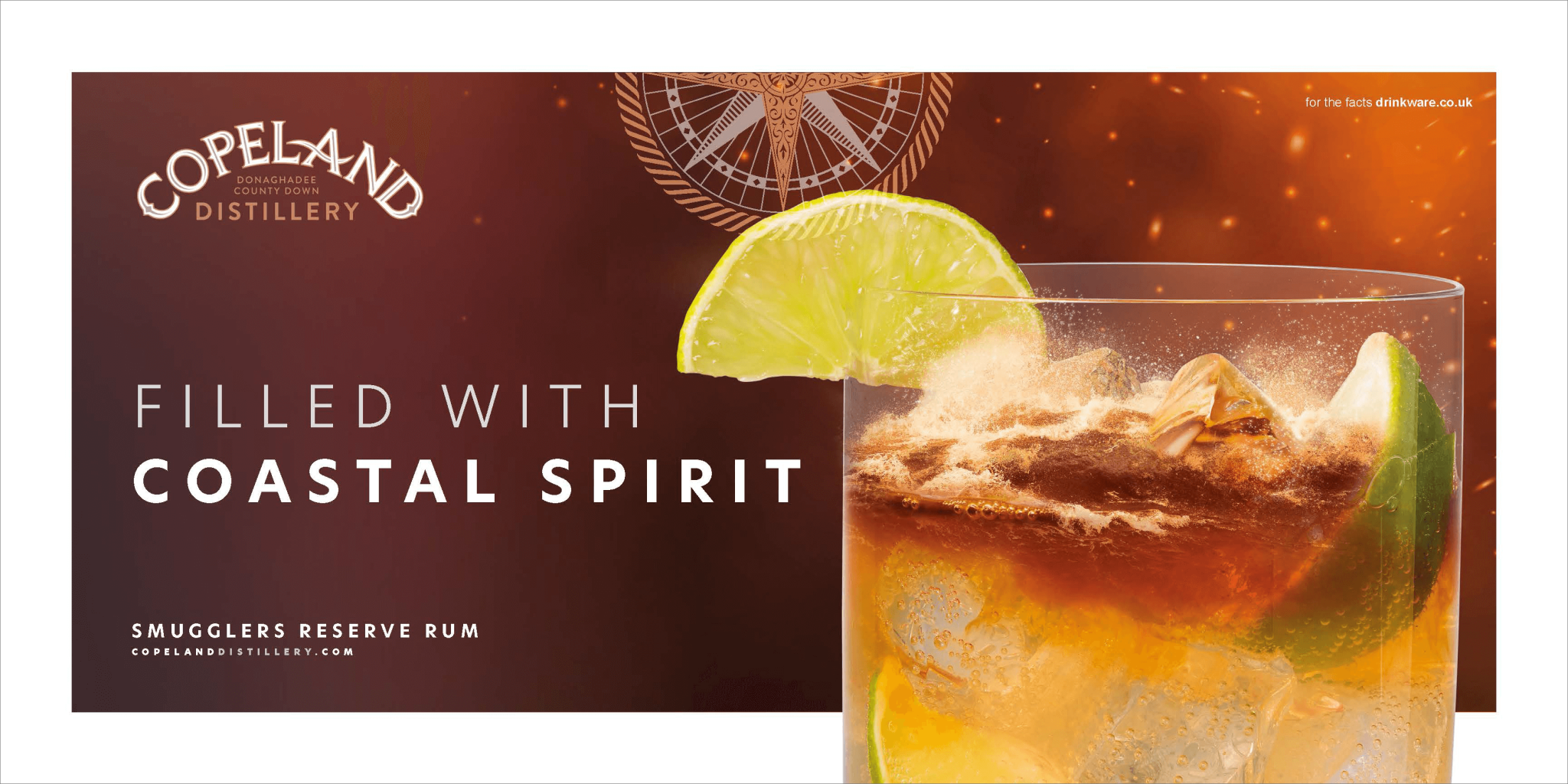 Helping a brand evolve and take shape is exciting on every level. When we were appointed to help Copeland grow, we felt deeply invested in the project and shared their excitement and ambition for what was possible.
We began by solidifying a strategic aspect, spoken through the visual language of the brand itself. It took more than 'a look'. It became a story, visualised in such a way that it created immediate impact and a desire to know more.
Our aim was to represent this concept through narrative, brand character, seamless imagery and a simple truth… Copeland is filled with coastal spirit:
"On every crashing wave and calm horizon, the legacy of the Copeland Islands and Copeland Distillery tell a story bound together by the coast."
With the resulting, engaging narrative, we were able to provide an apparatus the company could use locally, nationally, and internationally as they scaled-up in the USA and elsewhere.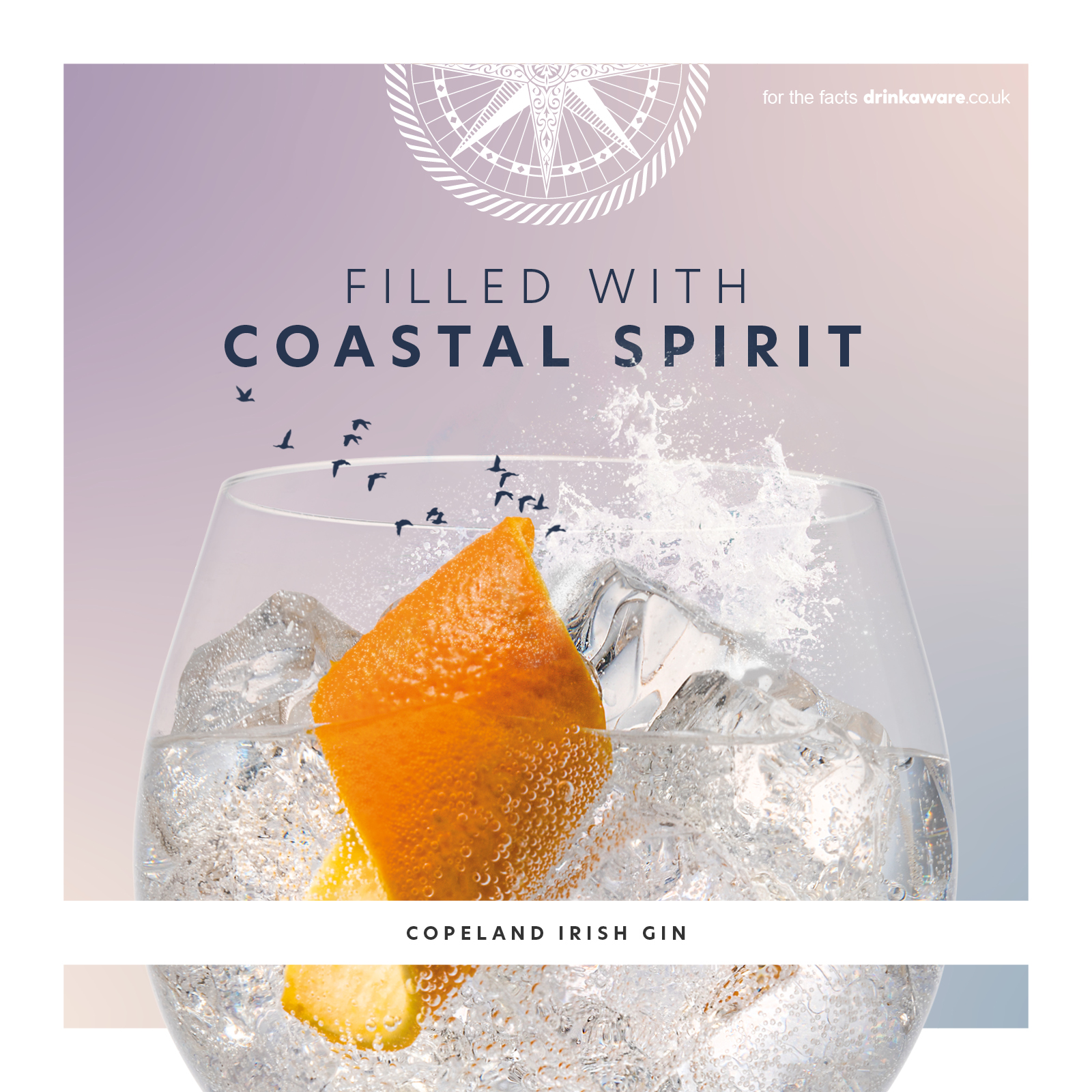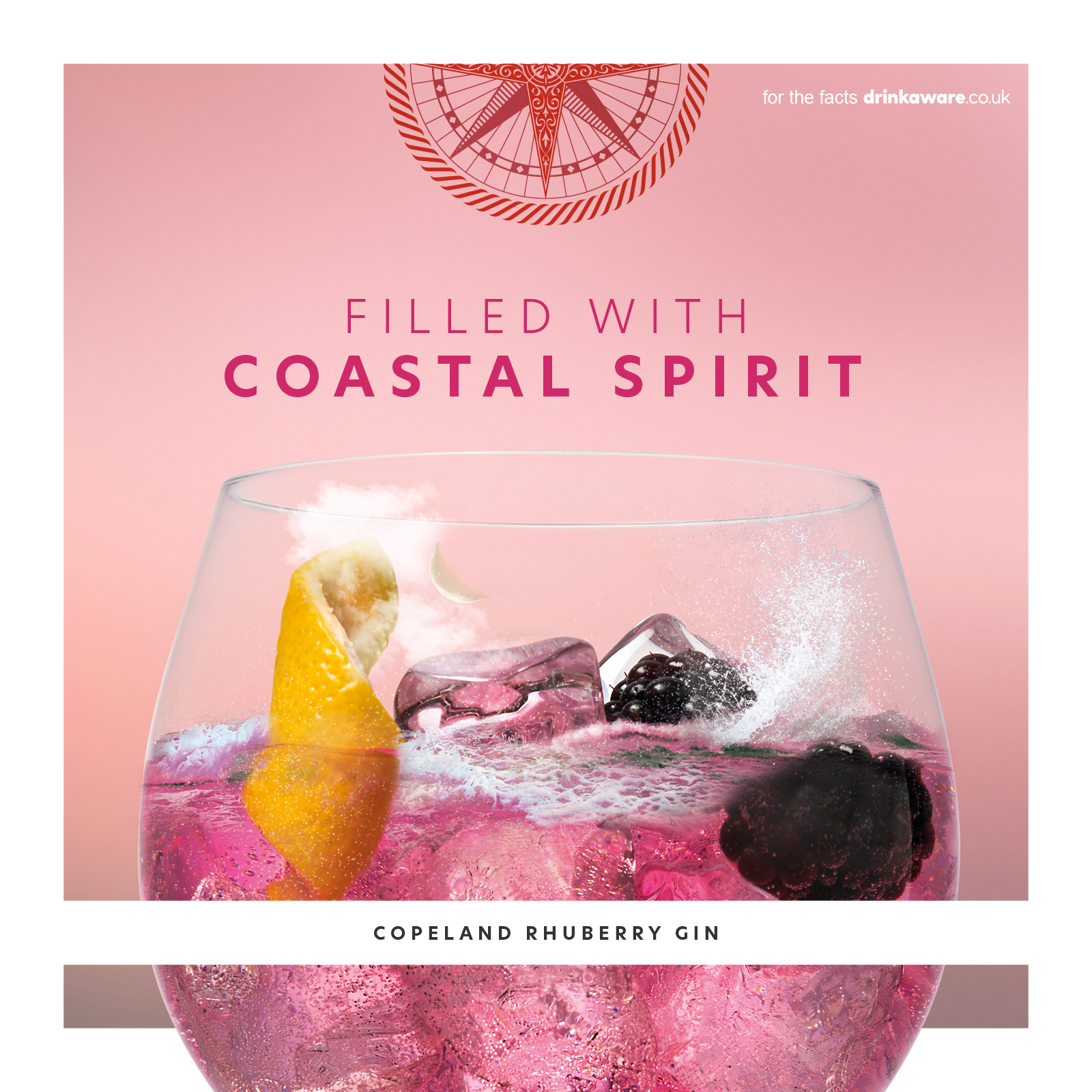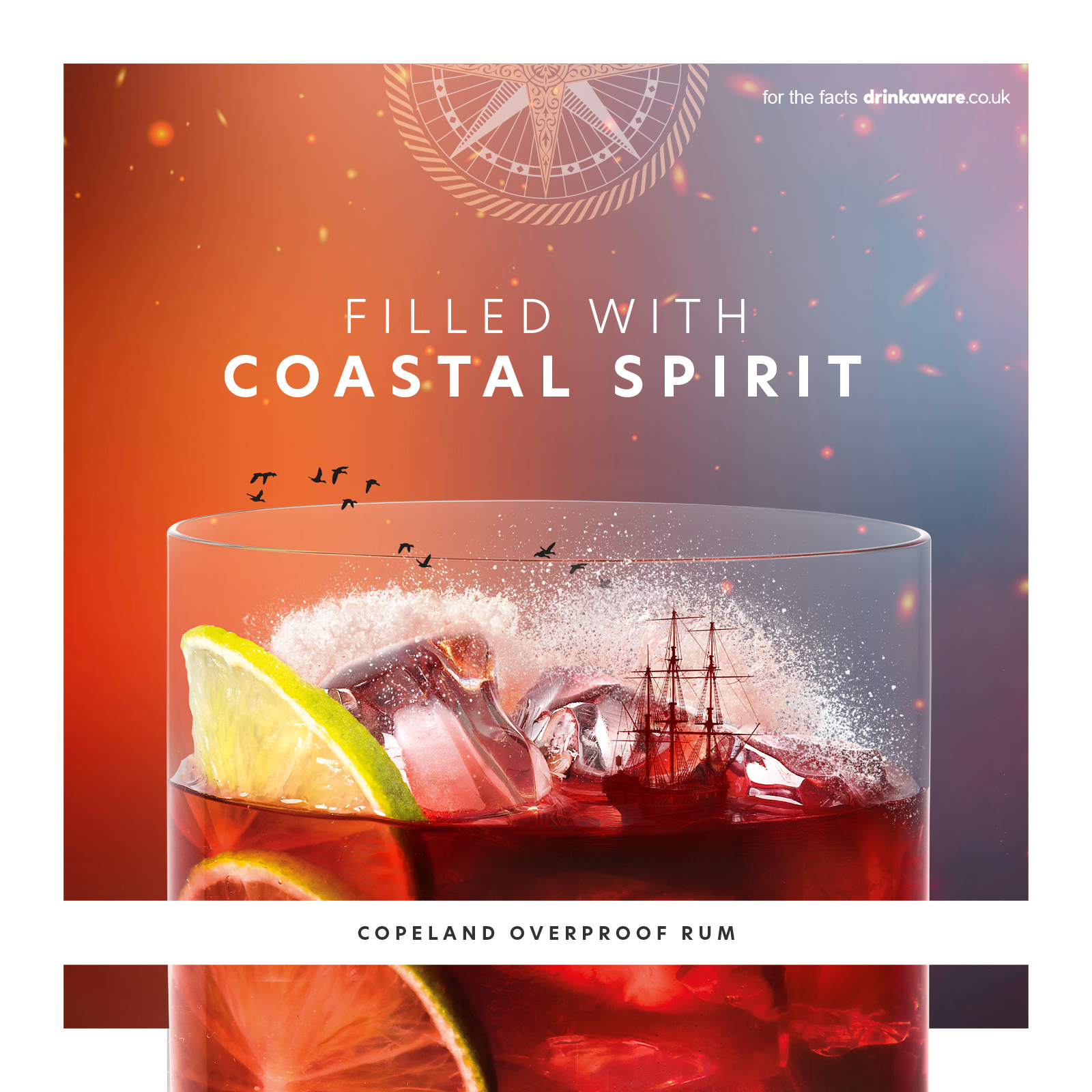 True to the essence of the brand, designed to solidify strategic business growth and visualised with care and attention to the product – the results, like the waves off the Donaghadee coastline, were awesome – giving the company the ability to:
"..support distributors, locally and globally, quickly in terms of their support for on & off-trade customers and, as importantly, ensure all presentations of the Copeland brand were consistent in all markets. This is particularly critical for a small brand that is seeking consistent and impactful representation, which can stand out in crowded, competitive spirits categories, in diverse markets." – Mark Prentice, Commercial Director.