Established over 60 years ago in the heart of Cullybackey, Dromona is one of Northern Ireland's leading butter & cheese brands.
In an aggressively price-promoted and commoditised market, Dromona's market share in 2018 was relatively static.
With private label and competitor brands taking a strong majority of market share, a change in strategy was required to transform Dromona's growth trajectory.
Extensive research uncovered an interesting trend in consumers profiling instagrammable food creations on their social channels as a way to communicate status.
To leverage this trend we developed a new campaign to position Dromona as THE core ingredient that elevates every meal to a 'Great Food Moment'…
… and for Great Food Moments ONLY 'Dromona Makes It'.
With this flexible creative idea there were infinite opportunities to position Dromona as the elevator of meals for all 4 seasons, trends and tastes.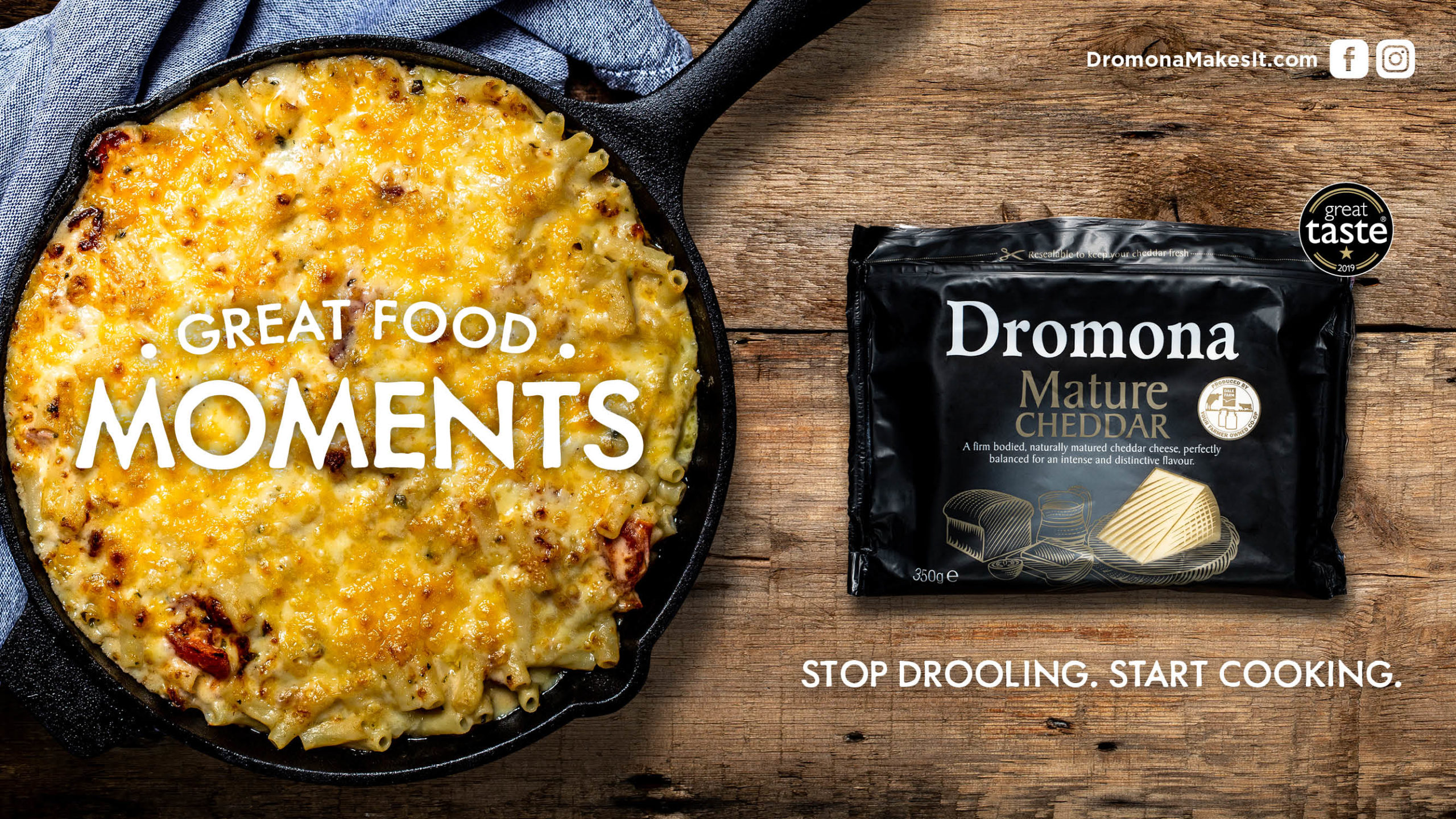 volume growth YOY Dromona Butter
Dromona Butter now leads the butter category
volume growth YOY Dromona Cheese