With operations throughout the UK and Ireland producing and distributing a wide range of dairy products which it sells across the UK and Ireland as well as exporting to over 45 countries world wide, the Balmoral Show is one of the biggest events of the year for Dale Farm. This year, they asked us to help them reach a younger audience and raise brand awareness at the event.
Objectives
Develop an event specific social media campaign
Reach and engage with a younger audience
Adhere to a tight media budget
Develop fun and shareable content
Strategy
Our strategy was clear! We knew that Balmoral show would attract huge crowds of young people, between the ages of 13-25 and let's face it, at least 50% of these young people would have Snapchat so that was the obvious choice as the best social network to use to reach a younger audience. But how do we use snapchat to engage that audience? Dale Farm doesn't have a snap chat account, so there was no existing fan or follower base.
No problem, because we also knew that we could run an event specific campaign using the Snapchat GeoFilter feature.
Geofilters are special overlays for snaps that can only be accessed in specific locations and at certain times. Our design team developed a branded but fun Snapchat filter image, which we submitted to Snapchat. Once approved we set the location and time for our Snapchat Geofilter to run, being careful to ensure that the filter could be accessed from within the main areas of the Balmoral Show, particularly in the area around the Dale Farm stand. In the end we were covering an area of just over 1million Sq Ft.

In advance of the show we ensured that the Dale Farm promotional team was briefed about Snapchat; they encouraged the general public to use the filter at the show. We also ensured that Dale Farm posters and stand imagery at the Balmoral show featured a message about the Snapchat filter.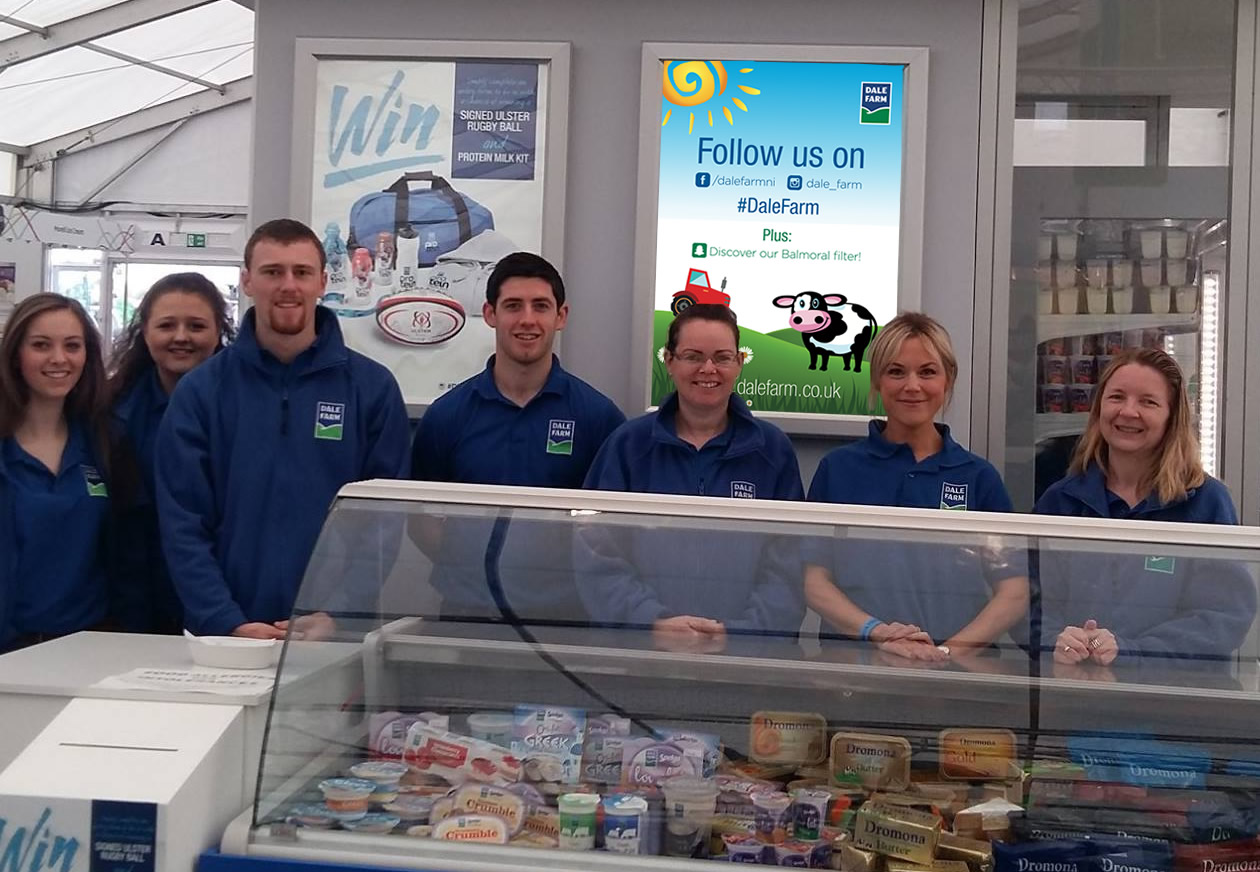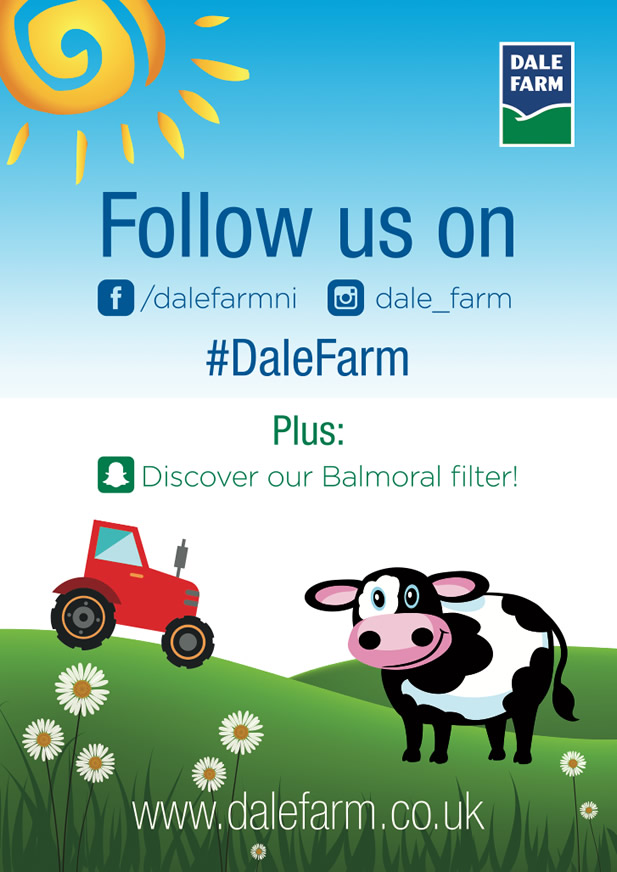 To further incentivise use of the filter and to integrate the campaign with Dale Farm's other social media accounts, we ran a competition, which encouraged people to share their snapshots on Facebook for the chance to win an Ice-Lolly pack.
Once the Snapchat filter had gone live we featured a series of promoted posts on Dale Farm's various social media accounts encouraging people to use the filter. We then reposted any snapchats that were shared by customers.
Results
Over the 2 days that the Dale Farm filter was live at the Balmoral Show it received
563 uses by snapchat users,
24,833 views.
The 24K views were generated by the 563 user stories on snapchat, however this was further amplified as users shared their snaps on other social media platforms in an effort to win the box of Ice Lollys.
We ticked off all of our objectives, having reached a younger, highly engaged audience and to do so on a very modest budget. We were delighted to be able to introduce our client to a social platform they had not used before. Numerous snapchat images were shared on Facebook by customers, we were very happy to see the campaign integrated across the client's various social platforms.