As Subway's all-Ireland agency, we couldn't wait to add value to their proposition.
By building on the success of the Subway £3 Lunch, we created a fully integrated umbrella campaign to incorporate the Subway £2 Breakfast and Subway £5 Dinner.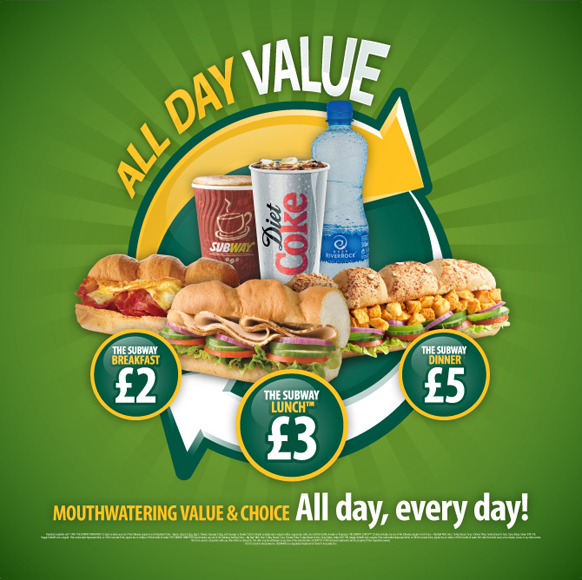 So, Subway owns All Day Value. Now that really is fresh thinking.