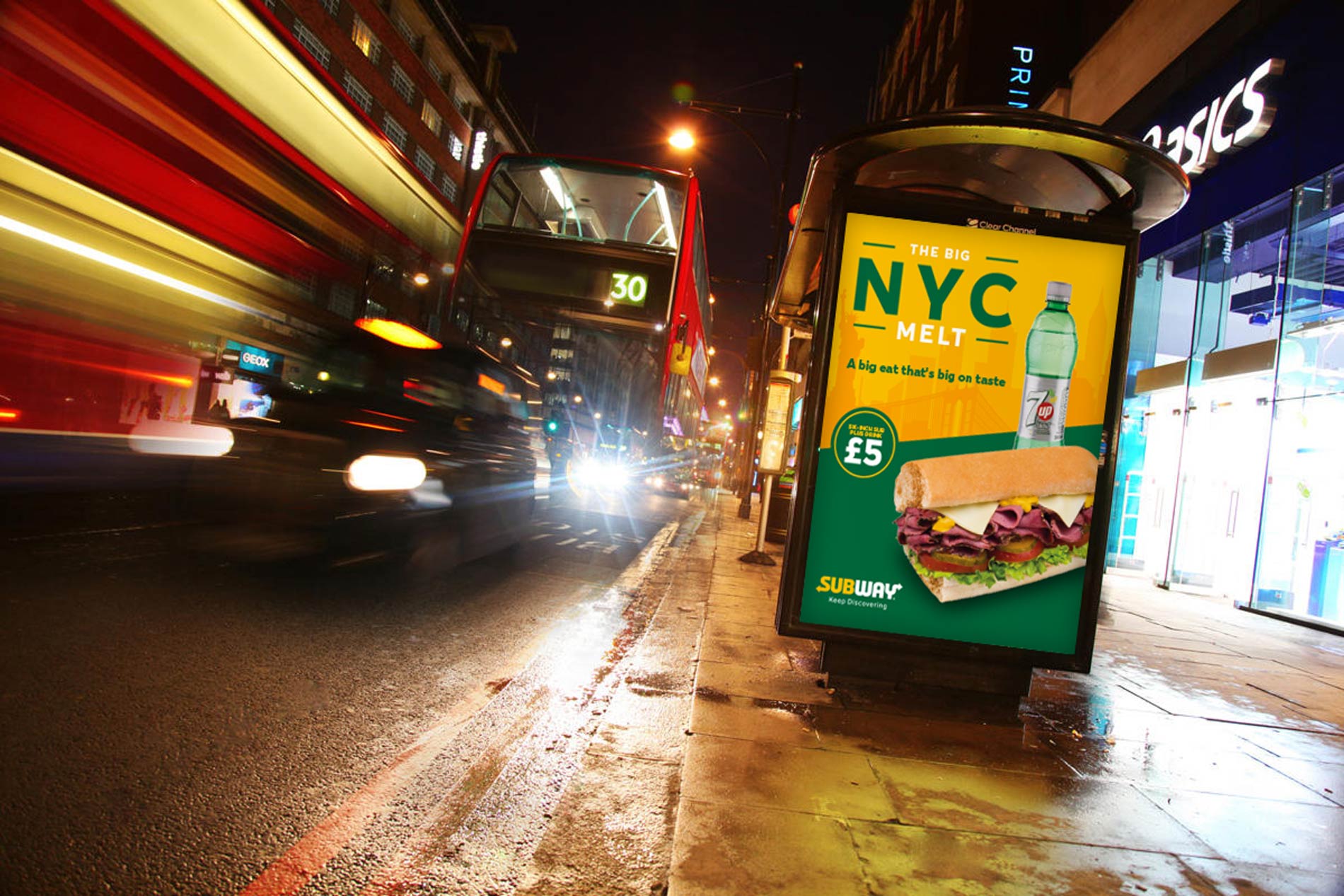 We were delighted to work with Subway to launch the newest addition to their family, Pastrami.
A firm deli favourite in the Big Apple, Pastrami is a delicious thinly cut, crumbly beef. When loaded into Subway's mouth-watering freshly baked bread, toasted and smothered with melted cheese and American mustard and finished with pickles and lettuce, the Pastrami Sub is one big eat that's big on taste.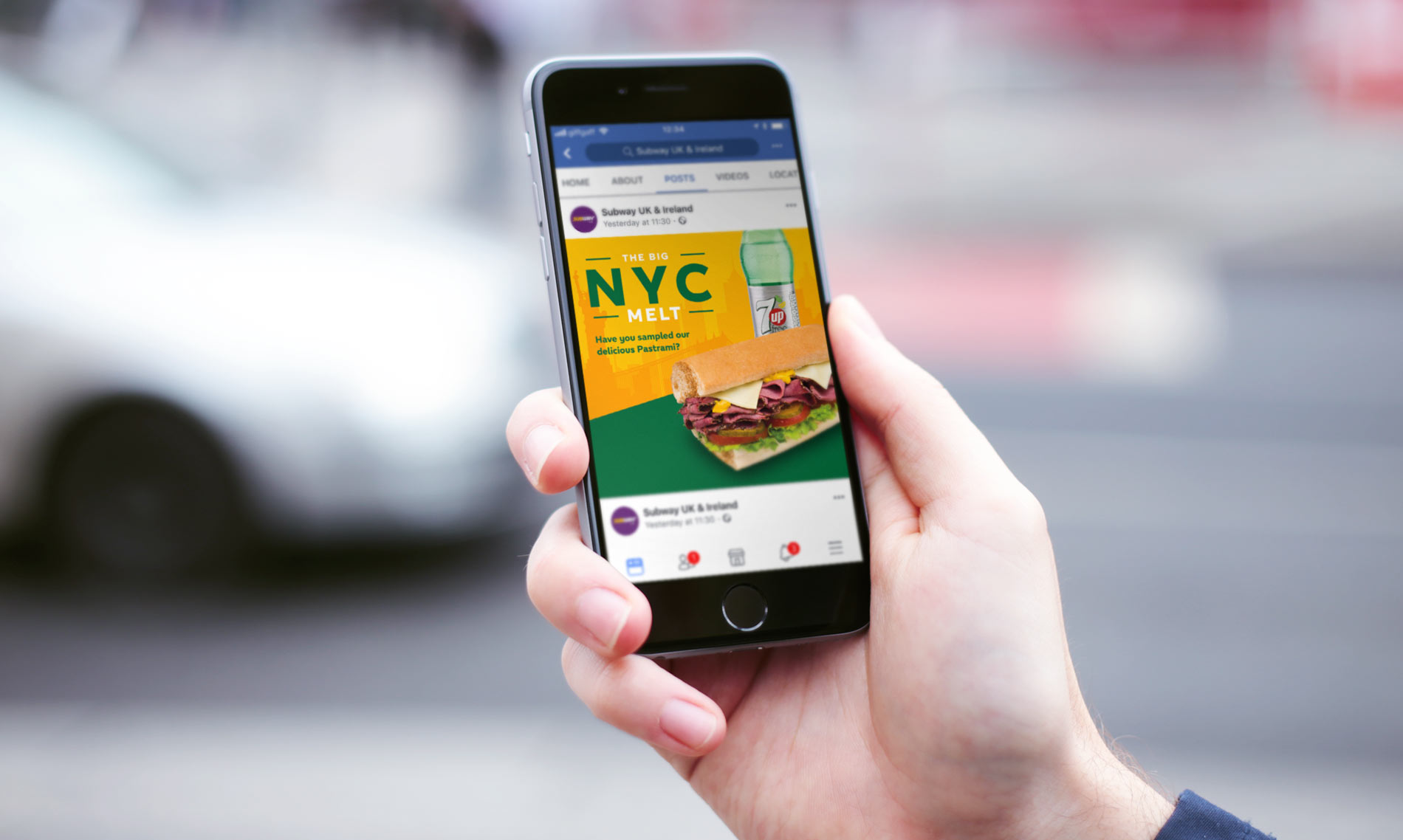 It's no surprise then that after a period of sampling, research, development and refinement, that we settled on 'The Big NYC Melt' as our creative concept. With an iconic New York skyline in the background, the concept adheres to the new Subway national brand whilst beautifully lit photography sells the premium product.
Running on Radio, Press and Outdoor in NI and ROI and supported by in-store sampling, on-street teams and POS materials, the Pastrami Sub will be available in store until 14th November. With a 6-inch Sub and drink for only £5, it's a big eat that's big on value!