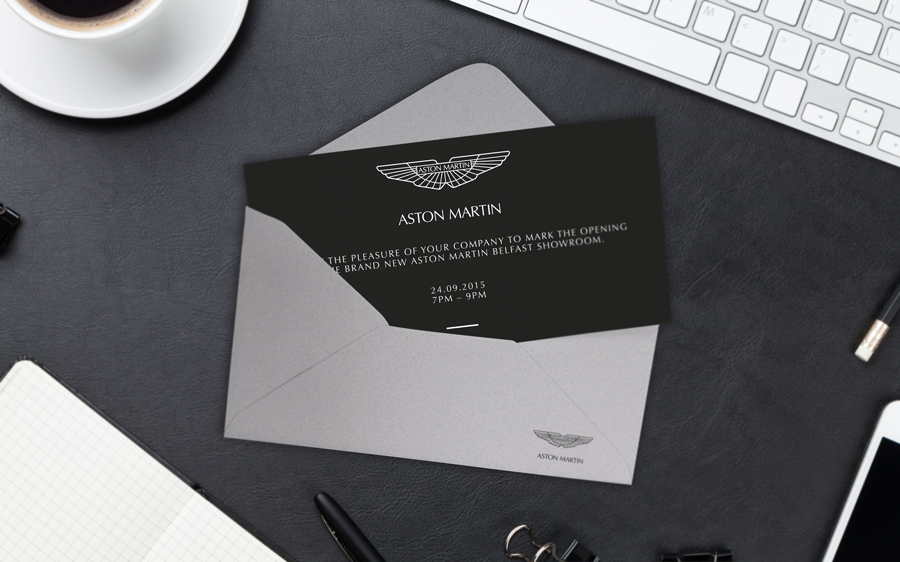 On 24th September, Charles Hurst opened the doors to their State-Of-The-Art new Aston Martin showroom at their Boucher Road premises.
The opening event featured the stunning V12 Vantage, the Vanquish V12 and the Rapide S in addition to the special Carbon Edition DB9 and N430 Vantage.
With the new James Bond film, SPECTRE, on the horizon there was no better time to showcase this magnificent range of cars and unveil the all new James Bond Aston Martin DB10.