CastleCourt came to us asking how they could promote their gift cards to a greater extent and gain maximum sales as a result.
Working with the client, we agreed the main objectives were to;
Tastefully and strategically positioning CastleCourt, the Gift Card and also the fashion as an achievable brand
Increase the desirability and therefore "giftable appeal" of the Gift Card - Simultaneously selling the cards and promoting CastleCourt as an accessible fashion destination
We wanted to do something completely different, and therefore came up with the idea of creating a dress made of gift cards. We worked alongside our sister PR agency, LK Communications to make this campaign the best yet.
Art and Design students from Belfast Met were asked to enter a competition to design the dress and the winner would get the chance to make their dress for a model to wear in Belfast city centre. This dress is to be showcased at Belfast Fashion Week, which will enhance exposure not just for CastleCourt but the Gift Card to a very target specific audience – those interested in fashion.
Other competitions in line with this campaign, included being in for a chance of winning a £2000 Gift Card to spend in CastleCourt if you bought one for £20, you were entered into a prize draw.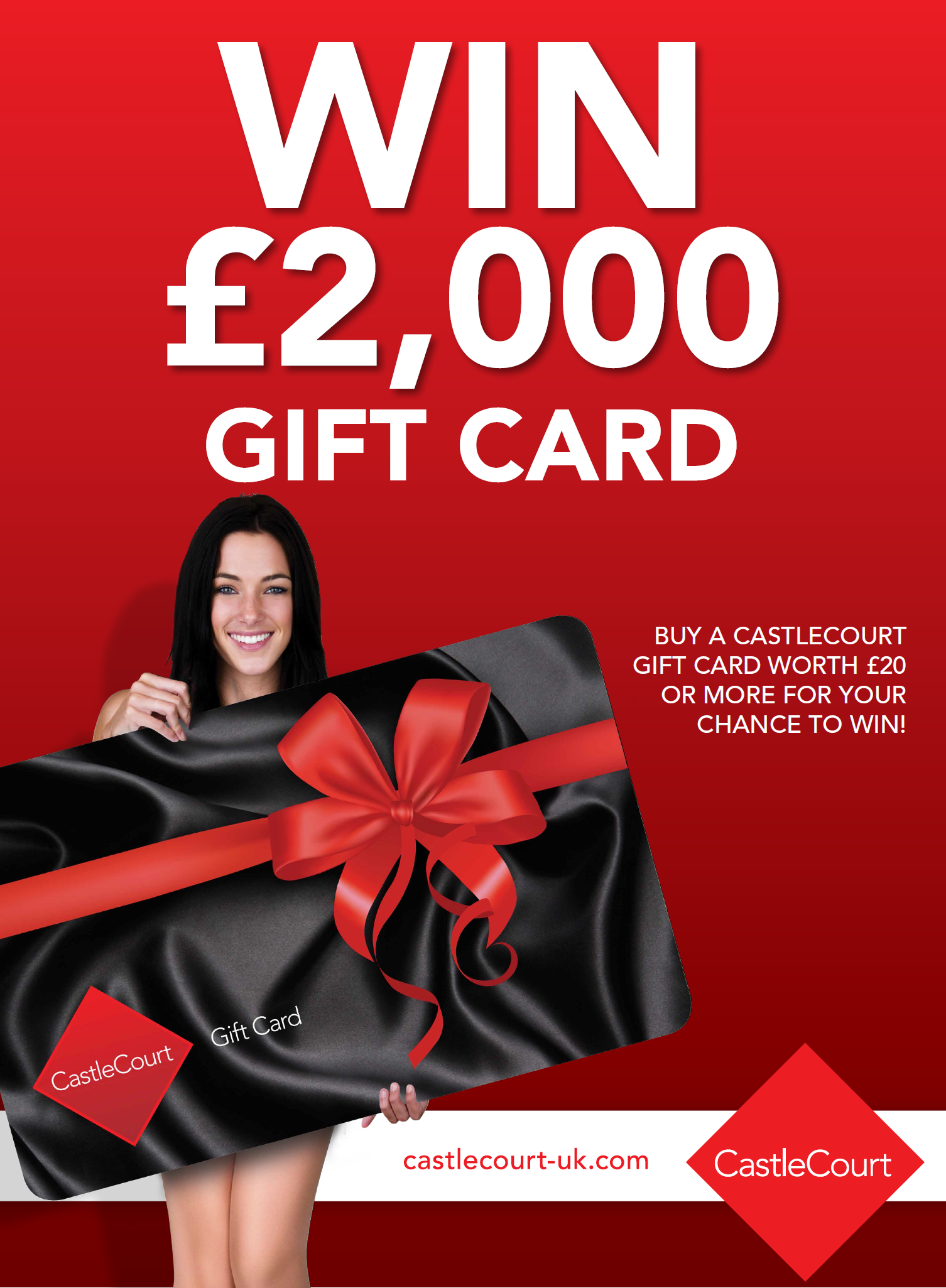 This campaign was rolled out in outdoor, on social media and through radio roadshows/broadcasts at CastleCourt. We also organised a very gorgeous model (to wear the winning dress) and promotions team to walk around the city centre and interact with the public – to encourage people to go to CastleCourt while they are shopping and encouraging them to buy a Gift Card.