When friend of the Agency, Lorna, asked if we could help out with the website for her CrossFit studio in Dublin, we were only to happy to oblige.
The objective was simple, a replacement website that was easy to edit and update, one that could consume and display information from various external sources, and one that quite simply... looked better.
With a tight deadline and tight budgetary requirements, we had to take a leaf out of the CrossFit West Dublin ethos, and leave our egos at the door.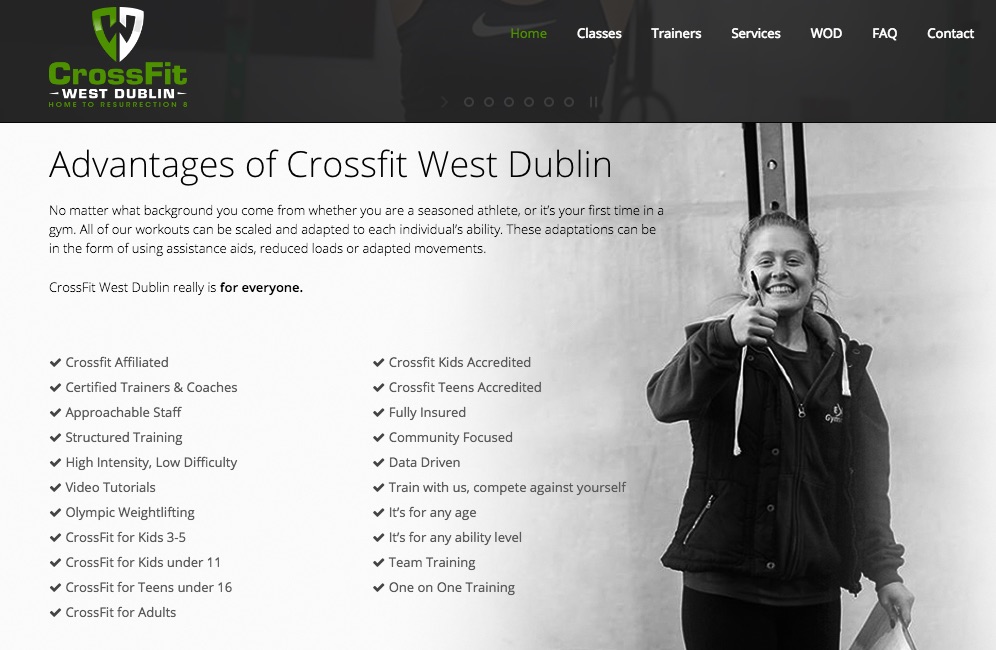 The best option for this project, wasn't an all singing, all dancing bespoke development solution, but rather something more accessible that simply needed some minor adjustment. We decided upon a WordPress installation, one that had many of the features reqiured, out of the box. All that was required from us, was a couple of days tailoring, some bug fixes and a healthy dose of designer influence.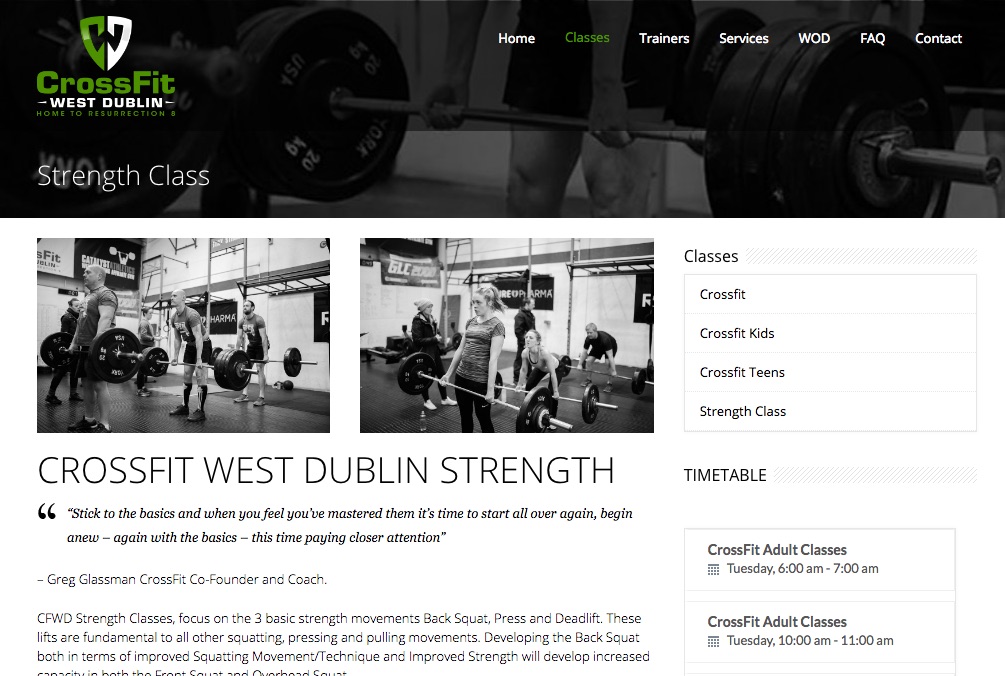 Lorna was able to provide us with a raft of original photography to work with - no stock images here! And that shows throughout, the website is a much truer reflection of the experience that new members would receive when they attend for the first time, and rather than intimidating models, we see real people, real members, having a really good time making real changes to their health and wellbeing.
The result is a vast improvement over the previous example. And being Wordpress, it's exceptionally easy to update and maintain.
Check it out: www.crossfitwestdublin.com