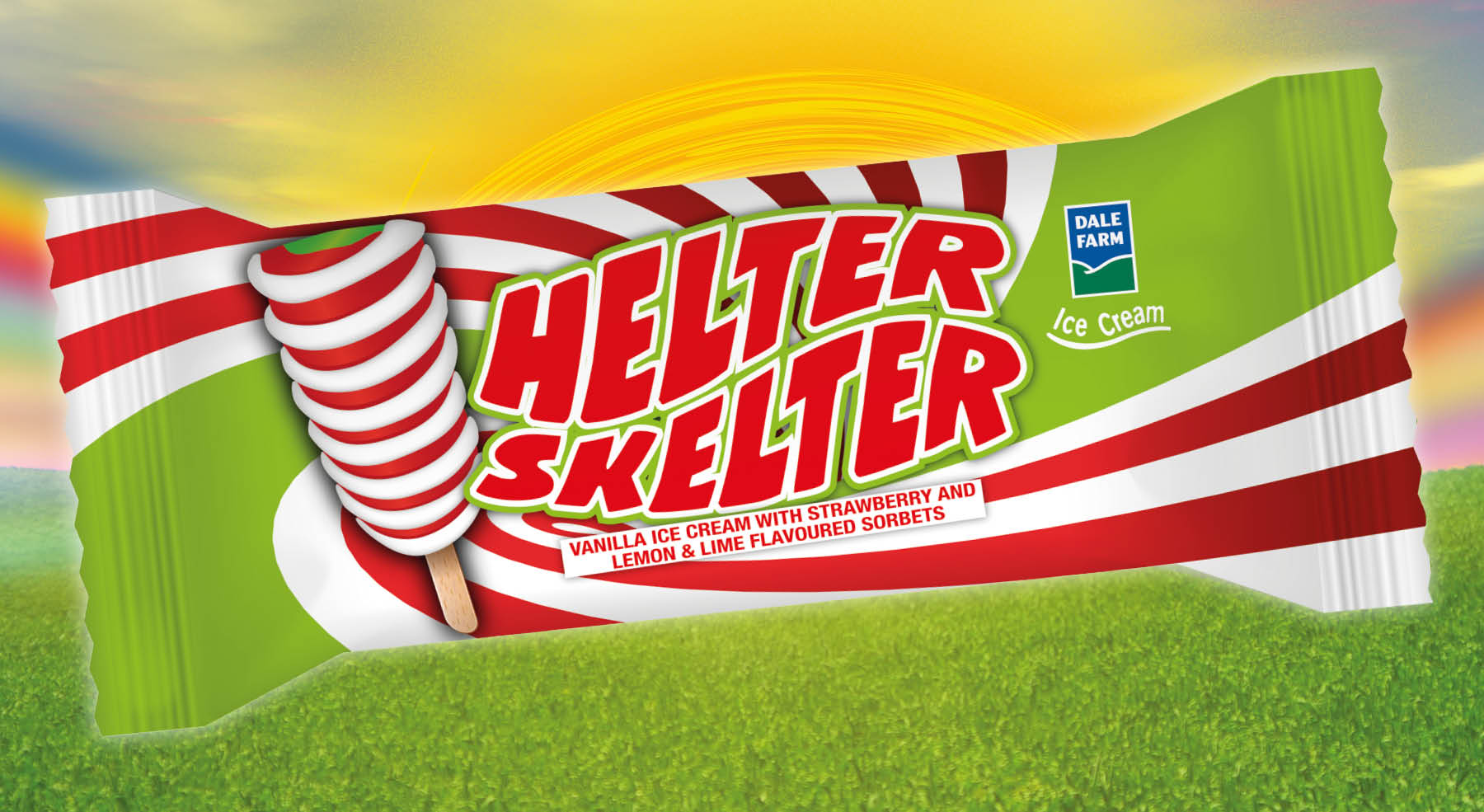 As part of the 2016 Summer Season - Dale Farm Ice Cream developed a new product to further expand the breadth of the Dale Farm Ice Cream product portfolio:
Vanilla flavour ice cream with strawberry and lemon and lime flavoured sorbets.
They asked us to develop packaging for both the printed wrapper and branded outer case aimed for the kid's market but also needed to appeal to adults.
We brought the packaging to life by picking out the colours that would make the flavours recognizable – creating a highly eye-catching and striking finished result.