Translink asked us to create a new campaign for Goldline; to include both a generic brand umbrella, and also for specific routes which had new service enhancements. The challenge was to create an overall umbrella brand, which could be adapted for the various key services.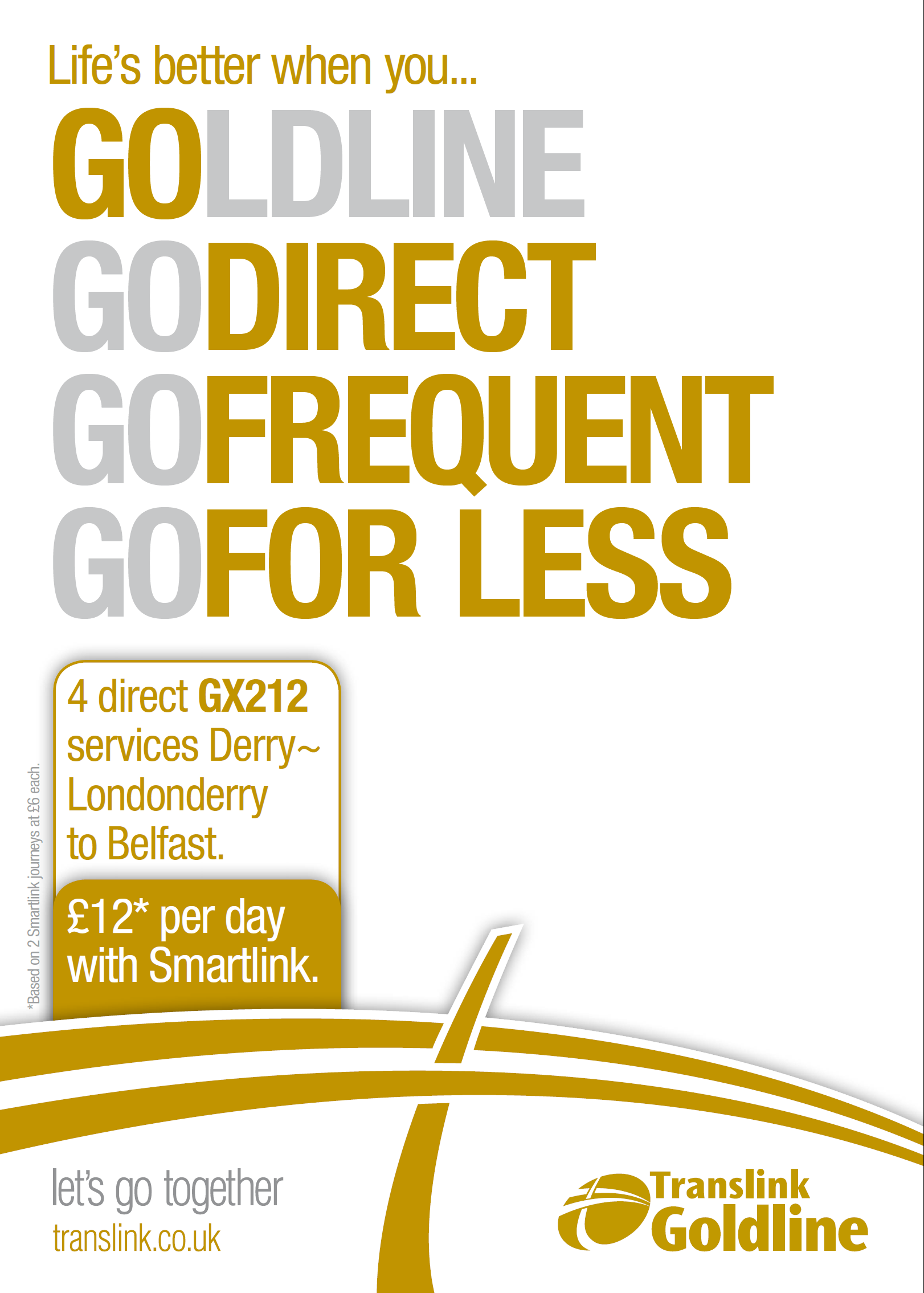 The key services which we focused on were 218/219 Coleraine/Ballymena/Antrim – Belfast and 212/GX212 Derry~Londonderry – Belfast.
By highlighting how affordable, fast and frequent the services are, we wanted to reinforce how easy it is to make life better – by traveling with Translink. The key service creative was allocated site-specifically to target relevant audiences.
The campaign was rolled out across Northern Ireland through radio, as well as Facebook, 48 sheets, 6 sheets, streetliners and station poster sites. Regional press ran with the specific ads relevant to the area so as to capture the audience at a time when they would be most receptive to the message.