We were tasked with establishing a social media presence for the iconic Queen's Arcade in Belfast City Centre.
Key aims were to drive web traffic to the new Queen's Arcade website and also to create engagement and conversation about Queen's Arcade Belfast.
We set up Facebook and Instagram pages for Queen's Arcade towards the end of 2015 and just in time for Christmas. Initially we used a series of targeted Facebook adverts to grow Queen's Arcade social media audience.
We built a rapport with the various tenants at Queen's Arcade through site visits. Using the information, materials and photography gained from these visits, our team developed engaging content, which promoted the uniquly luxurious retail offering of Queen's Arcade.
Instagram was chosen over twitter as it allowed us to connect with a younger audience, and to inspire through highly visual content.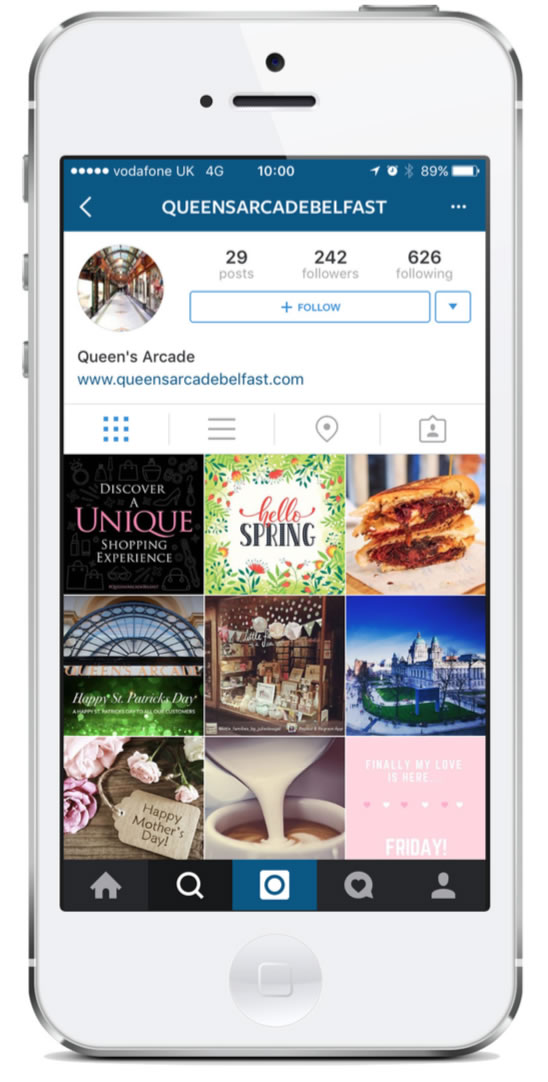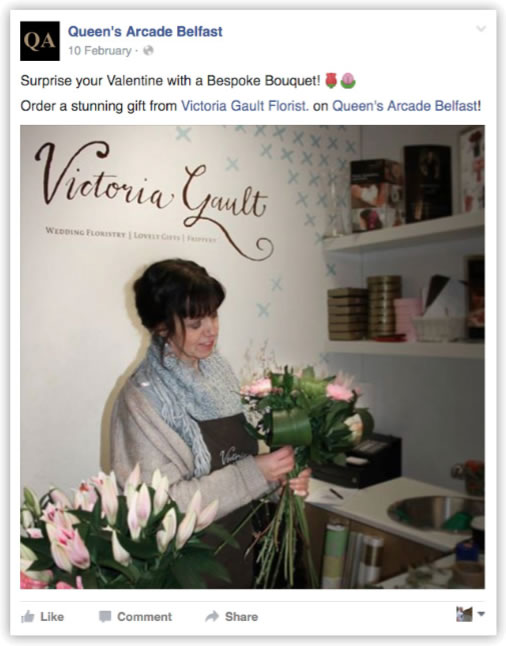 We sought to drive footfall to Queen's Arcade Belfast by sharing offers and images from the variety of stores on the Arcade.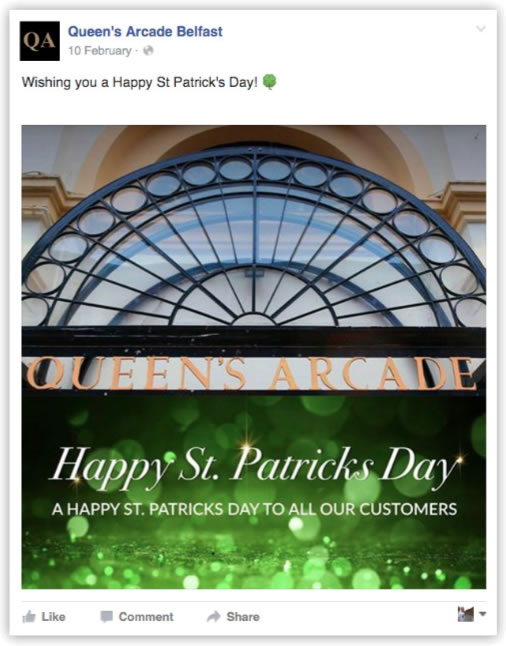 Our social content reflected relevant local content, events and seasonal holidays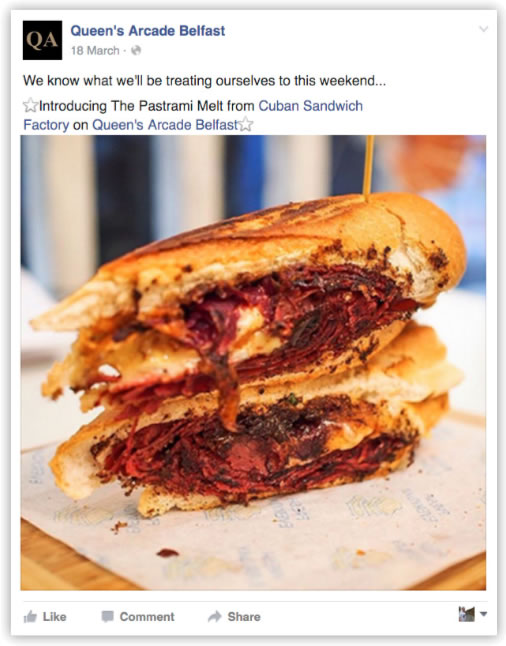 We encouraged shoppers to spend a little longer at Queen's Arcade and to try the different flavours on offer in the cafés and bars.
Results