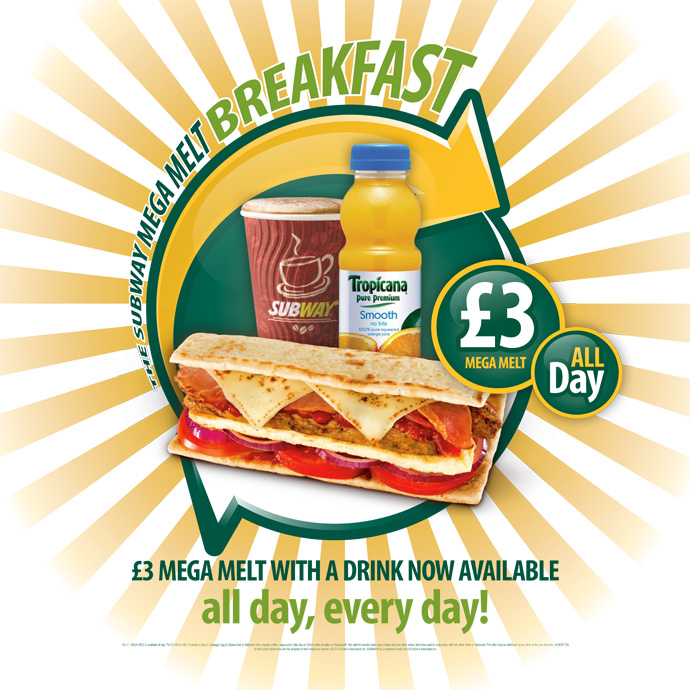 We think breakfast is mega… and so does the rest of Northern Ireland. So, spotting a gap in the market, we worked closely with Subway to develop a strategy to reposition breakfast as an all day option.
At your local Subway store you can set yourself up for the day with a bacon or sausage sub, wrap or flatbread with a drink, for only £2. Or how about a bigger breakfast with a choice of bacon & egg or sausage & egg with a drink for just £2.50, all before 11am?
Plus, if you get the craving a little later, you now have the option of having breakfast any time of the day with the all-new Mega Breakfast Melt for £3, packed to the max with bacon, sausage, egg and cheese and a drink on the side.
Breakfast anyone?