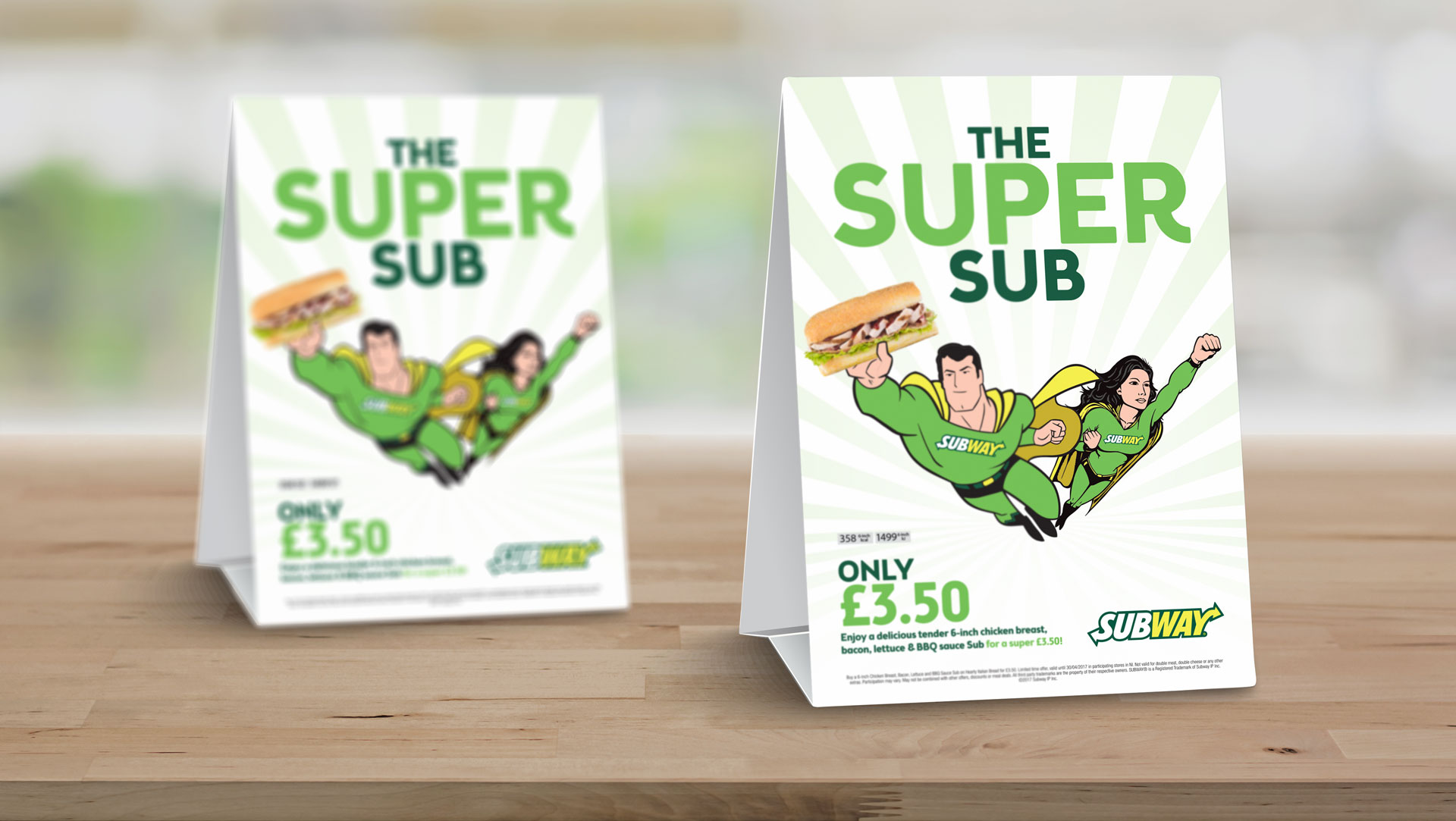 We were delighted to support SUBWAY with their 'Design a Sub' school's competition. The competition tasked secondary schools across Northern Ireland to create and market a low fat Sub that would appeal to a younger audience. The standard of entries was extremely high, but after a very enjoyable tasting session, St Patrick's Academy in County Tyrone was crowned the winner for their concept 'The Super Sub'; chicken, bacon, lettuce and BBQ sauce on tasty hearty Italian bread. Super tasty!

To market the winning SUB, we stayed true to the student's Superhero concept but with a few little design and copy tweaks and some lovely product photography to add to its appeal. Not only is the Super Sub, super tasty and super value at £3.50 for a 6-inch, it's also super healthy at only 141 calories!

The campaign will run on POS in SUBWAY stores across Northern Ireland throughout the month of April.