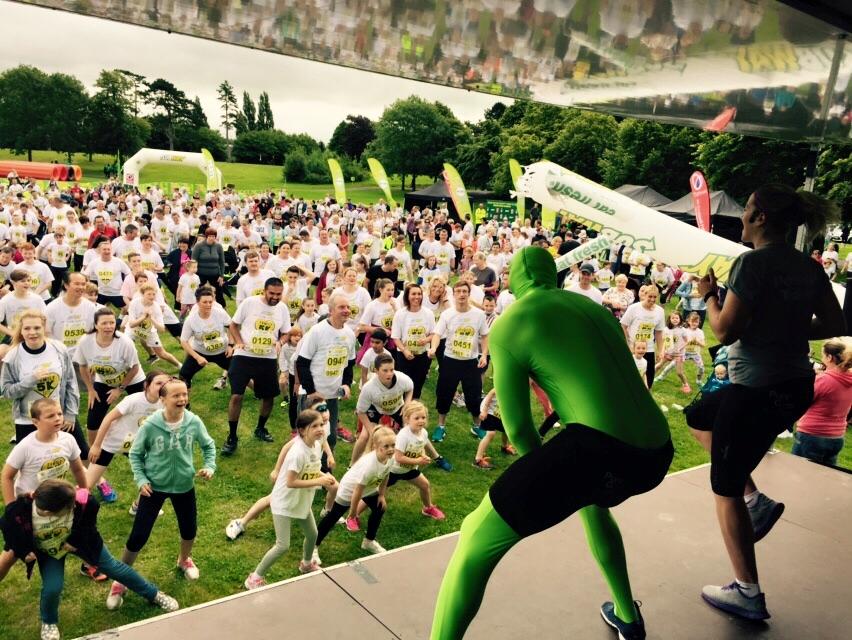 We are delighted to say the Subway 5K Helping Hearts race was a huge success. The event on Sunday 9 August at Ormeau Park, Belfast attracted hundreds of walkers and runners, big and small.
In the weeks leading up to the event, we ran a heavyweight radio campaign to raise awareness and encourage participation. We also brought a Cool FM roadshow along on the day with host Pete Snodden and the Cool team. The crowd was buzzing!
A fantastic family day out with loads of fun activities not to mention a special appearance from Tommy Bowe, we can't wait for the 2016 Helping Hearts 5K!
Our campaign contributed to a 46% increase in registrations for the race compared to 2014, with over 1,000 participants taking part in the 2015 race.
"It was fantastic to host the Subway 5K at Ormeau Park for the 4th year in a row. To have over 1,000 participants taking part just shows the event is going from strength to strength" NI Marketing Manager, Frances Adgey.
Need some help promoting your event? Get in touch with the team at Ardmore.