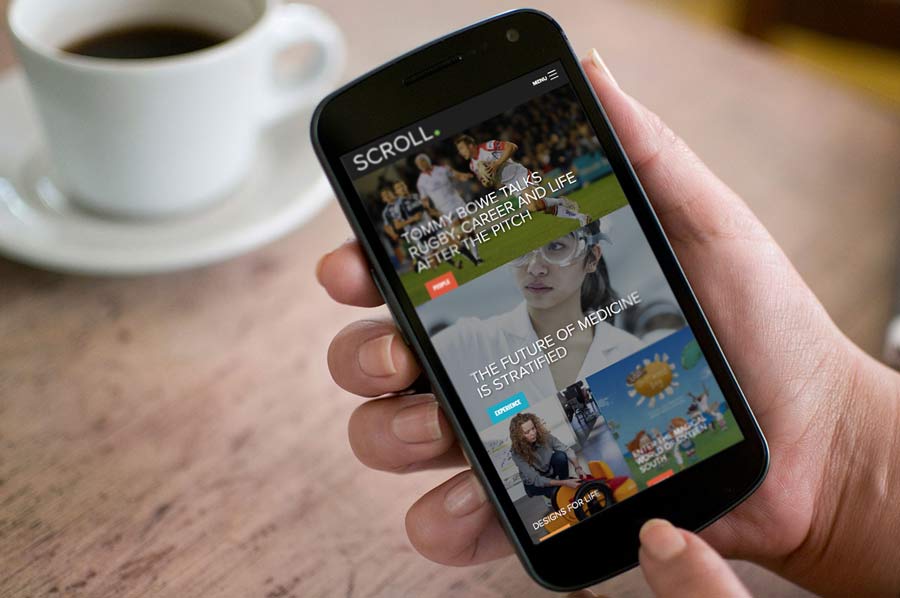 Ardmore was delighted to work with Ulster University to develop, The Scroll, a new content marketing microsite. The Scroll provides the university with a platform to harness and publish content throughout the year, rather than rushing to produce a printed magazine bi-annually.
The microsite highlights the artistic, athletic and fashion activities that are available at the university. The narrative and content for The Scroll is provided by current and former students. This wordpress site uses strong visuals and depends heavily on quality photography. The Scroll takes it's inspiration from "Sunday Papers" lifestyle sections and seeks to tell the story of everyday university life in a magazine style.
Why not get in touch with us to see how your company could use a microsite for it's next big campaign?