When Rainbow Communications wanted to bring their innovative new cloud based telecoms infrastructrue to market, they turned to Ardmore. We were delighted to work with the team at Rainbow Communications to launch their new virtual business phone system.
If you want to find out more about virtual business phones, see the Rainbow Communications website: Voice in the Cloud.
Ardmore created a range of print and digital material to promote the benefits of the new service, which allows you to conduct business from the office, from home or even from a hotel room on the other side of the Atlantic, because with Rainbow Communications, wherever you are - your business phone number can be too.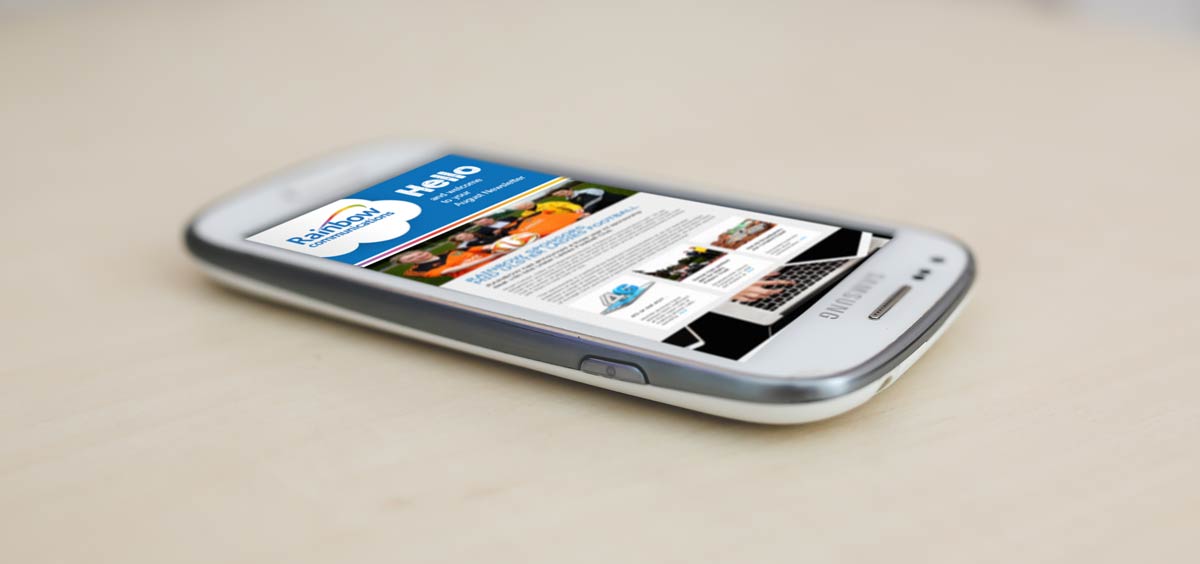 Email
To enable Rainbow to update their customers with news updates and bulletins our digital team designed and developed a responsive email template for use with their eMail marketing platform. The email template created was flexible enough to allow Rainbow to send out newsletters with multiple news articles and updates or single use short updates.